Change to bank left radio in limbo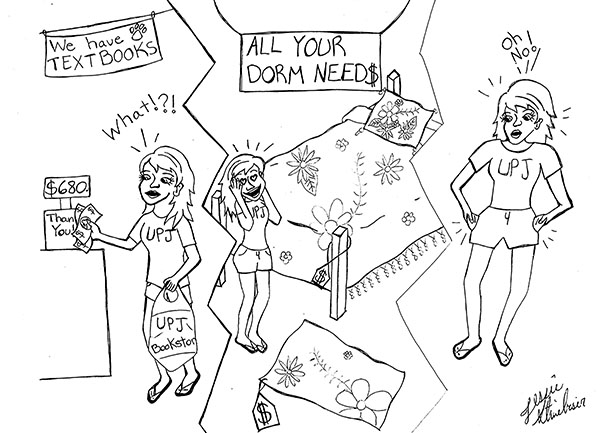 Over the summer, Pitt-Johnstown officials worked to improve campus life's quality, but these forward-thinking developments, some of which are yet to be perfected, may have come at a cost to students' opportunities.
A studio for Pitt-Johnstown's student-operated radio, WUPJ, was replaced by a Somerset Trust Co. bank outlet. This convenient banking service, however, may impair the WUPJ Radio Club's ability to provide students with radio broadcasting, engineering and programming experience available prior to the studio's removal.
According to Shawn Brooks, Student Affairs vice president, the radio station is to become a Web-based broadcast so that students in WUPJ Radio will be able to broadcast from any Internet-connected computer.
For now, the radio station is said to be located in Biddle Hall, mostly for equipment storage, until a permanent location is found.
More efforts should have been given to the students involved in WUPJ Radio by finding a permanent location for the club prior to eliminating the radio studio for a bank.
The campus bookstore is now under  new management: Follett Corp. of Westchester, Ill. 
An email sent to Pitt-Johnstown students concerning the bookstore updates said students are now able to shop in store and online for Pitt and Pitt-Johnstown merchandise and textbooks. Textbooks may be rented or purchased in new or used printed versions and digital versions.
We're glad to see initiatives aimed at offering students more and better options. We're sad, though, that some fellow students have lost a home for their organization.