Voter turnout weakens leaders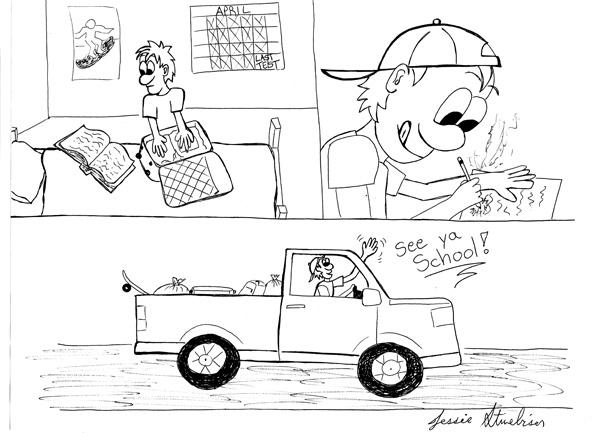 Lack of eligible voter participation in Student Government Association elections weakens our student representatives.
In the most recent Student Government Association election, there was only a 12 percent voter turnout—350 out of approximately 3,000, according to the university website.
The incumbent winner, Shelby Smith, and her running mate, Kyle Maguire, received 195 of the votes. They beat the opposing candidate, Nick Digiorgio, and his running mate, Madison Nick, by 40 votes.
But, with the measly 7 percent support of all students, can we truly say that Smith represents the student body of Pitt-Johnstown? We think that the lack of student participation in this election actually lessens the Student Government Association president's power as someone who carries some kind of election mandate from students.
Where and how to vote may not have been advertised enough, which may have contributed to the low voter turnout. There also may not have been enough time between campaigning and the election for student interest to be generated.
The new candidate and running mate began petitioning about a week prior to the election, and a last-minute debate between both candidates and their running mates was held March 30—only two days before voting began.
There should be more time between petitioning, campaigning and the election. This may allow the potential for more students to become better informed of the candidates' platforms and actually care about casting their vote and giving their approval.
This additional time may also benefit the candidates, granting them more time to further develop their agendas and to make any necessary clarifications from one debate to the next.
An increased number of debates, maybe starting with less significant issues and building up to more important ones, creates more opportunities for students to attend and also may encourage them to be more involved in the election.
As a newspaper, we acknowledge that there is more we could have done to make potential voters aware of the election and its issues.
Students should care about who represents them because that person is their voice—the connection between students, faculty and staff. Students should care about what changes this candidate wants to make and how it will affect them. The should lend their supporters, even if it's only an online vote.