Speakers offer students insight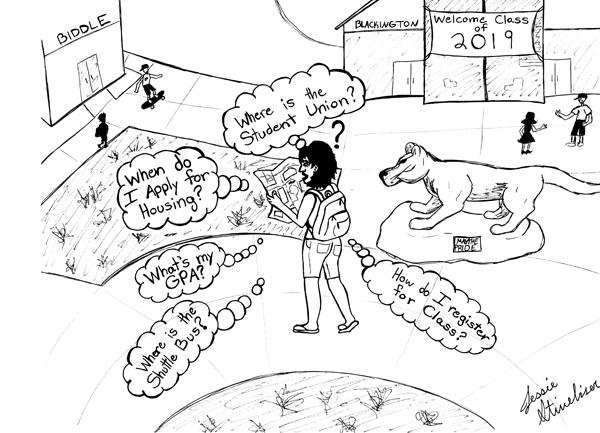 Having speakers at Pitt-Johnstown enriches culture across campus and stimulates our community members' critical thinking.
On March 26, exonerated death row inmate Kirk Bloodsworth drew in a crowd of over 110 people in Blackington Hall by sharing his experience of avoiding death row.
Members of four  organizations helped arrange for Bloodsworth's visit in which he described his persistence to get crime-scene DNA testing that showed he had been wrongly convicted.
Sociology and criminal justice professor Ross Kleinstuber wanted students who attended the event to learn what prison is like and also to feel empowered to improve the judicial system.
Klienstuber said he hopes that Bloodsworth's story helped students realize that the judicial system is fallible.
Many of his own students are seeking careers in this field, and he wants them to remember that they may make errors and should always check themselves.
The lessons likely stuck because listening to examples of how the judicial system makes mistakes in a class lecture or reading them in a textbook does not compare to a speaker who was once on death row.
Bloodsworth shared a  human experience of determination to be absolved of a wrongful conviction.
On March 23 in Heritage Hall, another guest speaker, George Mason University economics professor Christopher Coyne, argued against government aid to foreign lands.
Because of this lecture's success in attracting an audience of approximately 120, Economics Club members are now considering inviting more guest speakers, Condon said.
The intense life experience shared by one speaker and the passionate display of a personal opinion by another provide enrichment that would otherwise be absent here.
We appreciate the Pitt-Johnstown organization members who that take the time to invite guest speakers and organize these events, which can show those who attend different perspectives and experiences.
We hope guest speakers will continue to be invited to Pitt-Johnstown and the audience will benefit from the messages the speaker has to share.