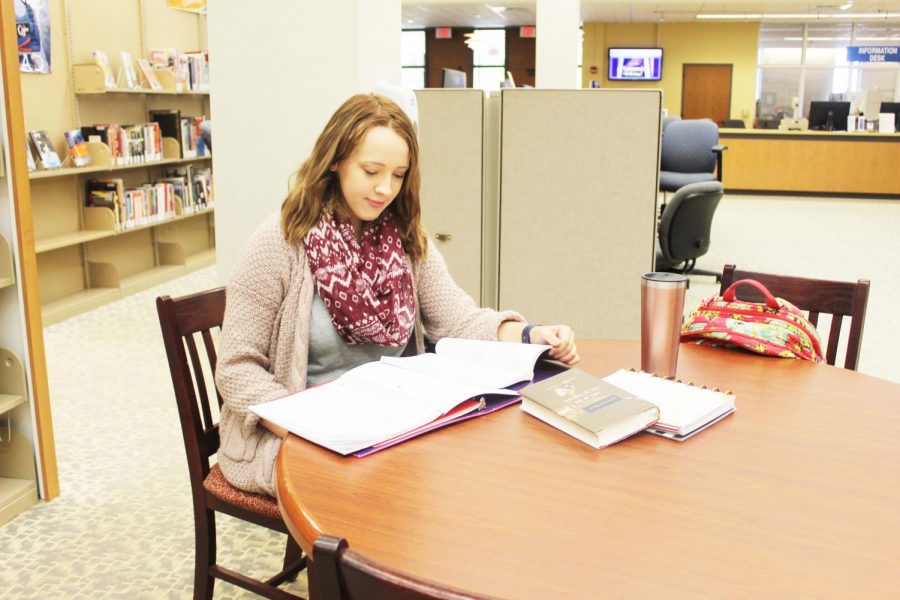 Alyssa Coleman
The number of freshmen on academic probation is going down, and the number of students on the dean's list is rising.
Academic Affairs Assistance Vice President Stephen Kilpatrick said last fall there were 25 freshmen who were suspended after an appeal process, and that number dropped to 19 freshmen in the spring.
He said there are a number of reasons as to why students, particularly freshmen, would have grades low enough to cause them to go on academic probation.
"It could be because it is their first time away from home, and they're still adjusting to college life, their personal relationships, it could be for medical reasons and that they're transitioning from high school to college.
"There are a lot of freshmen that have a 0.0 GPA, meaning they didn't pass anything," he said.  
"A student's grades have to be 2.0 or above for them to be considered in good academic standing. Freshmen will be suspended if their GPA drops to 0.5 or below."
Kilpatrick said midterm grades for freshmen give administrators an idea of how they are doing and if a student's grades are dropping; these reports can help administrators figure out how to help them stay away from academic probation.
"When a student is on academic probation, there are a certain amount of study hours they are required to complete a set number of hours. 
"Also, their class attendance is monitored to ensure they are attending.
"Tutoring is also encouraged, and the Academic Success Center provides tutoring services to help those struggling with their grades," Kilpatrick said.
"It's been very nice to know that our students are improving," Kilpatrick said
"For the 2010-2011 academic year about 28% of students were on the Dean's list (with a GPA of 3.25 or higher), and that number has risen each year and is now at 39.9%.
"I hope that soon we can have 50% of our students on the Dean's list," he said.  
"I am hopeful for our students."
Kilpatrick also said athletes' grades are rising above the general student population's grades.
Academic Success Center Director Katherine Kinsinger said that, last fall, 17.4% of first-year students participated in the intervention program for students on academic probation.
Kilpatrick said that when a student is suspended, they can make an appeal to remain in school.
Students who have been suspended receive a suspension notice in the mail as well as in an email to give them a few weeks to prepare in case they want to file an appeal.
They are given an appeal form and are able to state why they should not be suspended.  
Administrators then meet with the student and discuss what the student can do differently to get their grades up.
He said administrators are implementing new programs to keep the number of freshmen, as well as upperclassmen, out of academic probation.
 "Faculty can report students who have academic issues, and we can work closely with the students in order to find out how we can help them.
"Students can reach out to professors if they need help, and also reach out to other students if they need help studying. 
"We are trying to make the personal attention approach in order to help our students.
"I am very proud of how our students are improving, and I hope the number of students on academic probation can stay down."