Leaders emphasize communication
Student government members are kicking off the 2019-20 school year with new leadership as executive board members assume new positions and announce their goals for the year and a plan for future changes. 
President Devin Seiger and Vice President Tessa Fry were elected at the end of last semester, taking over from former president Sam Miller and former vice president Gretchen Shepard.
Seiger said he feels good about his new position and that he is ready to get the year started.
"With anything new, there is a little bit of nervousness," he said,  "but I'm confident in all the senators and my (executive board)."
Seiger said his priorities that he wants to focus on are making sure student government is running the best it can and having more student voices heard.
"We provide communication between the students and (administrators)," he said.
"I think it is important for students to come to meetings and voice their concerns, and I think that is one of the best ways for the (members of the) student body to make themselves heard." 
Seiger said he and other student government members plan on making a few changes throughout the year to make sure they are doing the best they can for the students.
Student government adviser Heather Hall said she is hopeful for this year's leadership.
"The leadership is interested in building upon the foundation of the last administration while also focusing on a more user-friendly (student government)," she said.  
"(Student government members) have already imposed some budget changes that were voted on this summer, allowing for more independent yet monitored use of organization budgets.
 "No more need to do budget modifications and real time online access to budgets by the treasurer, president and adviser.
"There is also a focus on the creation of a club sports council, running general session meetings more efficiently and engaging with the constituents in a more direct fashion."
About the Contributor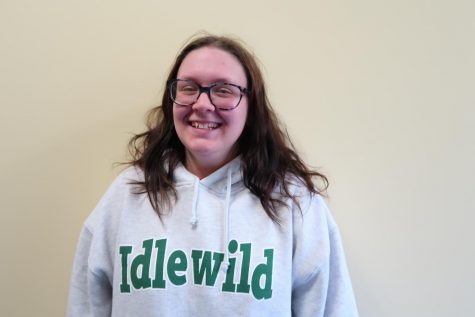 Alyssa Coleman, Features Editor

Graduated High School: 2016, Bishop McCort Catholic High School (Johnstown)
Year: Junior
Anticipated Graduation Date: April 2021
Major: Journalism
...