Students are charged
Pitt-Johnstown police charged student Ryan Fry, 19, of Allentown, Lehigh County, with disorderly conduct Nov. 6.
Pitt-Johnstown Police Officer Dwight Keim alleged in a citation filed Nov. 7 that Fry had possessed a small amount of marijuana and paraphernalia in the Living/Learning Center.
A $310 fine was listed for the offense.
Pitt-Johnstown police charged students Travis Cousins, 18, of Leechburg, Armstrong County; Henry Langer, 18, of Pittsburgh; and David Sapio, 19, of Carlisle, Cumberland County, with disorderly conduct Nov. 11. Anthony Tucciarone, 18, of Eldred Township's Kunkletown community, Monroe County, also was charged.
In citations filed Nov. 13, Keim alleged the students admitted to smoking marijuana in a Maple Hall dorm room.
In the same citations, Keim alleged that all four students displayed glassy, bloodshot eyes and dilated pupils.
A $260 fine was listed for each offense.
About the Writer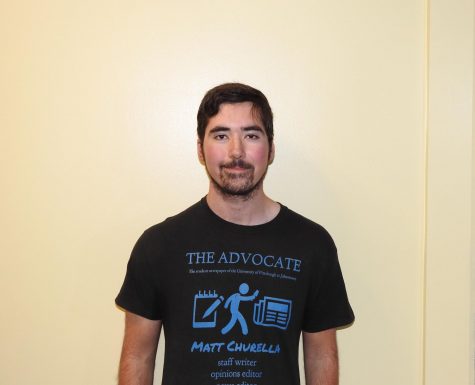 Matt Churella, Editor-in-Chief

Graduated High School: 2016, Cambria Heights High School (Patton)
Year: Senior
Anticipated Graduation Date: April 2021
Major(s)/Minor(s):...