Snow tractors' force gets doubling
Some progress apparently has been made in preparation to adequately remove anticipated winter snow, after Pitt-Johnstown President Jem Spectar said last year the campus lacked enough equipment and maintenance staff to get the job done.
In January, Spectar released a statement, in which he declared the mornings ground crew would start one hour early.
At an Oct. 3 Town Hall meeting, Finance and Administration Vice President Amy Buxbaum said two new John Deere compact tractors had been purchased to help with snow removal.
"Tractors are the primary equipment for walkway snow removal on campus.
"Last year, we were only able to operate three campus tractors for this purpose due to the age and retirement of two machines.
"These two new machines will add to the number tractors available," Buxbaum wrote in an email.
"Importantly, they also provide opportunities to take a tractor out of service for repairs and maintenance without leaving the campus short of needed equipment."
According to Facilities Management Director Walter Kalista III, maintenance staff are to have six tractors and five trucks for snow removal and salting operations.
Buxbaum said roads and parking lots are cleared of snow with trucks fitted with snow plows.
"They cover a wider area and have the power to move the larger amounts of snow," Buxbaum said.
Kalista also said the snow-removal crew has an additional member.
"The number of grounds employees last winter was eight," Kalista said.
"This number has been increased to nine for the winter of 2018-19."
About the Writer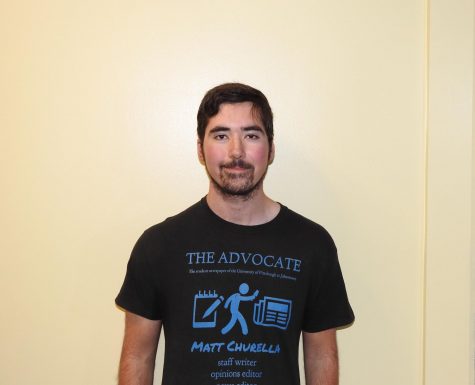 Matt Churella, Editor-in-Chief

Graduated High School: 2016, Cambria Heights High School (Patton)
Year: Senior
Anticipated Graduation Date: April 2021
Major(s)/Minor(s):...