Freshmen will serve others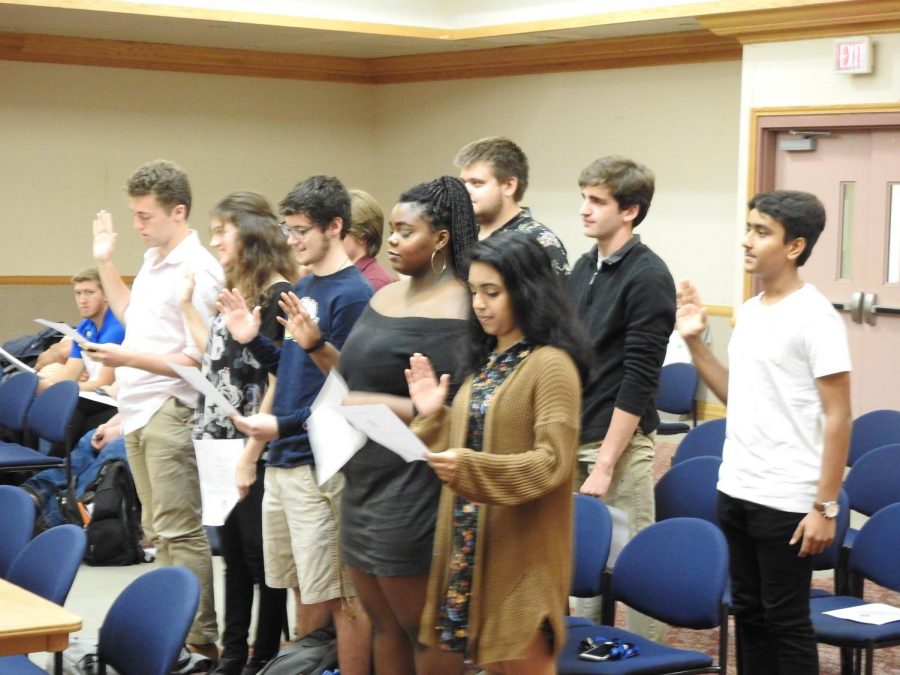 Freshmen now have a voice in student government as nine new senators were sworn in during a Sept. 17 student government meeting. 
According to Student Government President Sam Miller, 10 students turned in petitions to run for election. 
"(Student government senators) take nine because the freshmen class deserves to have a voice, but they run separately. A set number ensures that we have plenty of first-year senators," Miller said. 
Freshmen elections occur at the start of each fall semester. Upperclassmen elections happen at the end of the spring semesters. 
Miller said voting took place Sept. 12 and 13. 
"We had approximately 130 people vote," he said. 
Campus Development Committee member Matthew Cubbage said he wanted to join student government for redemption, since he said he had regretted not running in high school. 
"(I have the) chance to leave the sidelines and join the ranks of students working hard to make the education experience as incredible as possible," Cubbage said. 
New Allocations Committee member Dhivan Patel said he joined student government because he enjoys helping people. 
"(Student government) is the place where we can easily find people who are in need of help, and I will try my best to help them," Patel said. 
Another new Allocations Committee member, Brock Bowers, said he wanted to join student government because he was in high school government clubs. 
"I went to nationals in student congress, and I was part of the Youth and Government program," he said. 
Bowers also said he's looking forward to getting to know the other student government senators. 
Allocations Committee Co-Chairwoman Becky Stefanyak said she thinks each of the new senators will do well in different ways.
"Patel has already come to me with ideas on how to reach out to the campus regarding budgeting, which I thought was very ambitious.
"I haven't had a chance to talk to Bowers or (freshmen Allocations Committee member Michael) Zangus, but I feel as though they will be a good fit on allocations," Stefanyak said.
Cubbage said he hopes to represent and help students as much as he can. 
"I hope to continue the great work (student government) has done on our campus while communicating with my classmates to bring the freshmen perspectives and ideas to help make (student government) even better," he said.
Miller said the new senators already have been speaking up at meetings and volunteering for extra committees. 
"(They are) insisting they be involved right from the start. I am excited to see what change they will bring to (student government)," Miller said. 
Other new freshmen senators include; Vendor Relations Committee members Kaitlynn Hores and Ashlyn Rocky; Campus Relations Committee member Connor Watkins; Student Affairs Committee member Daria Bryant; and Recreation and Publicity Committee member Drew Hurd. 
About the Contributors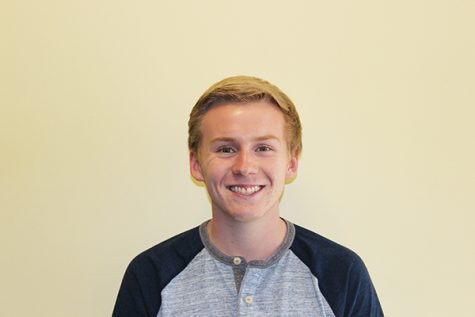 Tyler McNulty, Staff Writer

Graduated High School: 2016, Wyoming Valley West (Plymouth, Luzerne County)
Year: Senior
Anticipated Graduation Date: April 2020
Major: Journalism
...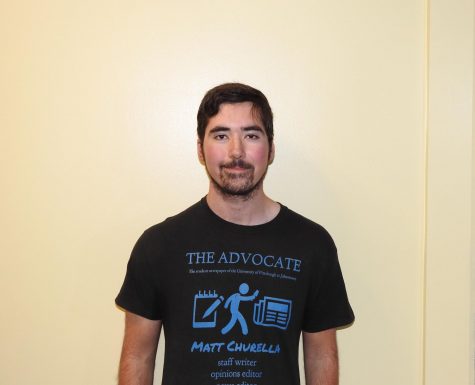 Matt Churella, Editor-in-Chief

Graduated High School: 2016, Cambria Heights High School (Patton)
Year: Senior
Anticipated Graduation Date: April 2021
Major(s)/Minor(s):...