New leaders named for two offices
Lucy Li, Copy Editor
September 19, 2018
Two Pitt-Johnstown staff members switched job positions over the summer and began adjusting their new roles before students returned for a new academic year last month.
Former Housing Director Sherri Rae is now Career Services director, a position she said is neither a promotion nor demotion for her.
"I (have) enjoyed the chance to meet with students (in the past) and help set their path for future career(s)," Rae said, adding that she likes to speak positively to students. "Unfortunately, housing deals with things that are set, or things people did not enjoy, like the water break last year."
Rae said she hopes to ensure that students have successful career paths.
"I want to make sure that (the students') future path(s), and their skills, match up so they can be successful," Rae said.
Though Rae said she is enjoying her new position, she said she also believes that Bob Knipple would do well as housing and dining director.
"(Knipple) has had a wealth of experiences. He'll do a great job in any position. He has been involved in the position since summer and has often been on campus on weekends for unexpected things.
"I have great faith in all the members of the Student Affairs team," Rae said.
Knipple said he feels comfortable with his new position, too.
"I have to admit there was a lot to learn over the summer, but I'm loving the new role.  
"I'm always learning something new or helping a student to navigate the housing and dining process on campus," Knipple said.
"I also love listening to the students bring new ideas and suggestions to improve the on-campus experience. I think the students are going to help a middle-aged guy feel young again."
"I'm also working with some amazing people like Karen Barrick, Judith McGuirk, Christopher Lemasters and all the resident assistants. It's great to be working with the Sodexo folks again.
"I worked with them in different capacities in the past but am now working with them on a much closer basis, and the energy that's being created by having dining services as part of the housing operation, is going to result in great things," Knipple said.
Although Knipple said he is excited and enjoying his new role, he admitted that he has faced some challenges. One of the biggest challenges he said was learning about the residential management system.
"It's a massive system that does just about everything from making housing assignments to tracking communication with every student. 
"It required a week of computer training, and, no matter how eager you are to learn something, a week of computer training can be pretty challenging and overwhelming," Knipple said.
Rae said she has also faced some challenges with her new position.
"(I have to) work with several divisions, like the engineering division, the business division, etc., all the divisions that are not in the field that I received my degree from. I need to learn what (belongs) on their resume for (different students)," Rae said.
Although facing some challenges, Rae said she is already making plans to enhance students' experiences with career services.
"I want students to come in (career services) earlier, like, in their freshmen or sophomore year," Rae said. "Many students come in (during) their senior year, and they didn't join any clubs or have any internships. All they had on their résumé was their course work.
"The earlier that we find out about students' (future plans), (we can) set them to be involved in clubs or organizations for practice," said Rae.
Knipple said he wants to develop plans that would enhance housing facilities.
"We did some upgrades in the North Lodges this summer that, I think, have improved the quality of life for those students residing there.
"While we weren't able to take on every room as a project, we identified areas that had the greatest need for improvement and painted, replaced carpet and added new furniture.
"I am also in the process of working with vendors to collect (proposals) to replace the living room furniture in Willow Hall, (and) we are always working with information technology to ensure students have access to the best technology to support their needs," said Knipple.
Knipple said that his goal is to provide students with a first-class campus-living experience.
"Enhancing the students' housing experience is a continual process, and, impatient as I can be, it can't happen overnight. It takes time to identify projects, research ways to address them and develop a plan and timeline to accomplish them."
About the Writer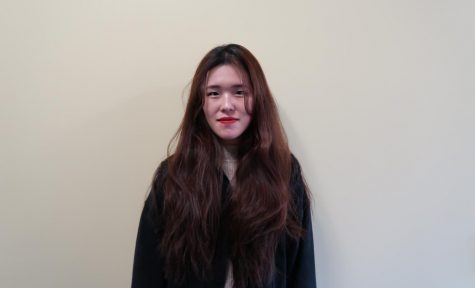 Lucy Li, Staff Writer

Graduated High School: 2017, Shanghai Jincai High School International Division (Shanghai, China)
Year: Junior
Anticipated Graduation Date:...