Freshmen can go Greek, after a class
Students who wish to "Go Greek" now have more than just a bidding process to go through.
Although there is nothing new in the bid and rush process, Campus Activities and Engagement Director Heather Hall said interested students are to participate in a 75-minute new member workshop to be eligible to bid.
"This means that they have the required GPA requirement, have attended the workshop and have signed off on the statement that (says) they will uphold the values of the fraternity (and) sorority system and will be held accountable for themselves and their organizations.
"Those are Pitt-Johnstown (officials) requirements," Hall said.
She also said Greek members then use their organizations' guidelines to determine which potential members are to receive a bid.
According to Greek Council President Michael Finan, the workshop was created to change Student Affairs Vice President Shawn Brooks' mind in allowing freshmen to join a Greek organization.
"I believe that the class is a good way to teach younger students what it means to be Greek, and that it is more than just a place to party," Finan said.
Brooks initially wanted freshmen students to wait until their sophomore year to join a fraternity or sorority.
He said last summer he was seeing that hazing deaths that occur in a Greek organization typically happen to freshmen students.
He said he thinks students also mature a lot over the summer from their freshmen to sophomore year.
Brooks said he wants students to be mature enough to stand up for themselves if hazing was to occur.
However, he said Greek Council members were able to convince him they were creating a new system.
"I need to make sure that Greek life is working to help provide our students with a value-added experience.
"The Greek Council was able to convince me they are working to design a new system that would provide our students with a value-added experience and would not jeopardize their health, safety or well-being," Brooks said.
Initially, a meeting was to occur between Pitt-Johnstown administrators, Greek life members and students on Brooks' decision to not allow freshmen to join. The meeting was supposed to be open to the public Jan. 21.
According to Student Government President Joe Evanko, the meeting was changed to a closed meeting limited to administrators, Greek Council members and fraternity and sorority presidents.
However, Brooks said he went to Greek Council members to address his concerns.
"The reason it was not public is because the issues were pertaining exclusively to Greeks and it was resolved," he said.
Brooks said he told council members to create a PowerPoint presentation on where Greek life is going.
He said the presentation highlighted the support of academics within a fraternity or sorority, and not fully on the social aspect of it.
Finan said council members and Hall had multiple meetings with Brooks and asked what would change his mind.
"In response, we created a (workshop) for freshmen who wanted to join and (show) them what it means to be responsible in a Greek organization," he said.
Even though the workshop was created for freshmen to join, Hall said the workshop is required for all students who want to join a Greek organization.
The workshop, which is taught by Hall and Residence Life Director Chris Lemasters, is to provide students with resources related to bystander behavior, Hall said.
She said their goal was to have a conversation with Greek members about assuming responsibility in cases of alcohol, sexual assault and violence and hazing.
"While these topics are not only Greek-relevant, we wanted to have an open and honest conversation about creating community and responsibility so that students would feel empowered to stand up for themselves and for others in cases of any misconduct or risk," Hall said.
Brooks said he is not trying to end Greek life at Pitt-Johnstown.
"If I wanted to kill Greek life, I would have."
About the Contributors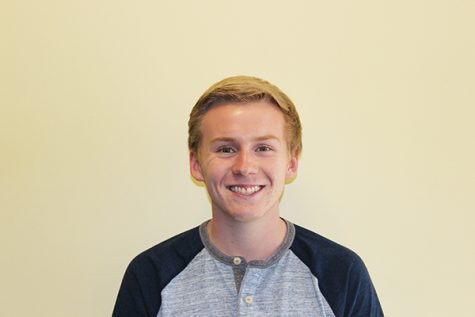 Tyler McNulty, Staff Writer

Graduated High School: 2016, Wyoming Valley West (Plymouth, Luzerne County)
Year: Senior
Anticipated Graduation Date: April 2020
Major: Journalism
...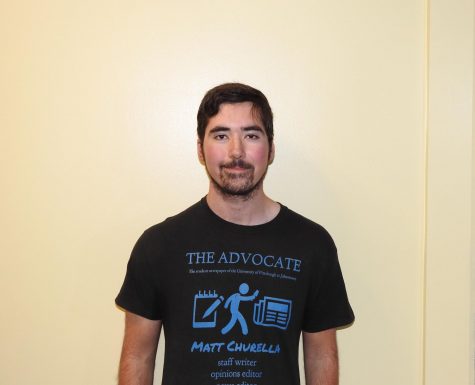 Matt Churella, Editor-in-Chief

Graduated High School: 2016, Cambria Heights High School (Patton)
Year: Senior
Anticipated Graduation Date: April 2021
Major(s)/Minor(s):...