Students choose points over meals
Last week, Sodexo officials gave students a chance to convert meals to dining dollars.
Students were able to exchange a meal-plan swipe for $5 in dining dollars, up to 25 meal- plan swipes. Students are then able to use the dining dollars at the Tuck Shop, Brioche Dorée Café and the Daily Grind.
According to an email sent to students March 8, they are able to access the conversion through the campus services website.
Pitt-Johnstown Sodexo General Manager Kevin Dicey referred questions in regard to meal costs and the $5 exchange to Finance and Administration Vice President Amy Buxbaum. Meals cost $7 to $16 each.
Buxbaum then rereferred the questions to Business and Campus Service Executive Director Joyce Radovanic.
Radovanic said the meal swipes are rated differently for breakfast, lunch and dinner, which determined the $5 per meal conversion.
Radovanic did not provide rationale as to why $5 was chosen.
Student Government Vendor Relations Committee Chair Nathan Gouhin also did not respond to an inquiry email.
Sophomore Andrew Frankeny said he planned to participate in the conversion.
"The Tuck (Shop has) better food, and I would rather eat there than the cafeteria," Frankeny said.
Another sophomore, Katie Anderson, also said she planned to convert meal swipes to dining dollars, but for a different reason than Frankeny.
Anderson said, if she doesn't participate, she doesn't think she would have enough dining dollars to last her to the end of the semester.
"I think that for the meal plan I have, and the amount of times I go to the Tuck (Shop), that $5 is enough," Anderson said.
Frankeny said he thinks students should get more dining dollars for a meal swipe.
"I do think we should get more because a meal in the cafeteria is more than $5," he said.
According to a Pitt-Johnstown meal service website, the price for breakfast is $7, the price for lunch is $9 and dinner is $12 at the Student Union and Living/Learning Center dining halls.
The website also states brunch, held on Saturdays and Sundays, costs $10 and the meal of the month costs $12.
However, if a student has a meal plan, they could end up paying more per meal, depending on the plan.
If a student picks a meal plan in the tier one category, a meal costs approximately $9. However, if a student picks a meal plan in the tier four category, a meal could cost approximately either $13 or $16, depending on the plan.
The price per meal was calculated by subtracting the dining dollars from the plan's price and dividing the amount of meals by the remaining price.
There are two different plans in each tier, both costing the same amount.
Though students are not getting the full price of a meal, Anderson said she thinks the meal conversion is a good idea.
"It allows me to get more dining dollars without having to pay more for a different meal plan," Anderson said.
Anderson is referring the ability for students to add dining dollars to their ID at any time in increments of $50.
Frankeny also said he thinks it's a good idea, but for a different reason.
"(The conversion) benefits students because it allows students to get more Tuck Shop food, and it helps people get consistent slightly better quality food on days the cafeteria food is not good," Frankeny said.
About the Writer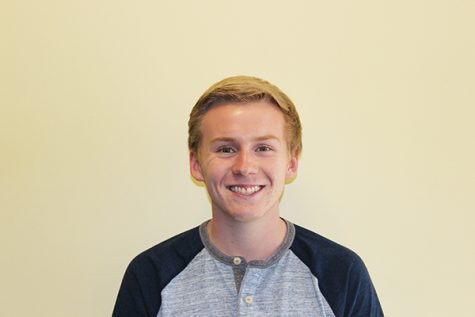 Tyler McNulty, Staff Writer

Graduated High School: 2016, Wyoming Valley West (Plymouth, Luzerne County)
Year: Senior
Anticipated Graduation Date: April 2020
Major: Journalism
...