Student money going toward clubs
Student government allocations committee members are getting ready to hand out $400,000 collected from students to club members.
Student Government Treasurer Santana Lardo and Allocation co-chairman Sam Miller, who both have been working on the budget since their freshmen year, are organizing the budgeting season.
According to Miller, the budgeting season is when allocations committee members brief club members on the budgeting process up until the day budgets are due.
Student Government President Joe Evanko said Lardo and Miller started the process earlier than last year.
Evanko said the two had a budgeting meeting Dec. 5, where as committee members didn't start budgeting meetings until the spring semester last academic year. A second meeting occurred Jan. 23.
Miller said budgets are due at 5 p.m. Feb. 19.
He also said the last day to submit a budget is 5 p.m. Feb. 20.
In order to get money, club members must provide proof, which could be an email from an official saying how much a conference would cost or a screenshot from a website, according to Miller.
"We give an extra day to club (members) in case something comes up, however, we automatically cut what we would have given them by 50 percent.
"If we aren't strict about the due date, people will just turn in (the budget) whenever they wanted to," Miller said.
Committee members go through the budget, and what club members would have received is cut in half.
He said the money comes from the student activity fee, which is incorporated in students' tuition.
Evanko, who helped with the budget for the past three years, said he thinks Miller and Lardo will do well with the budget.
"I think (Lardo and Miller) have done great work their three and two years on (student government), so I'm confident in them," Evanko said.
Evanko said this is his first year not helping with budgeting process. He said he will, and won't, miss helping committee members.
"It's a lot of hard work and long hours, but kind of fun bonding with the other committee (members)," Evanko said.
Evanko also said one of the hardest part about the budgeting process is doing cuts.
Lardo said she agrees.
"The hardest part is always deciding which clubs get budget cuts, (but) I'm most excited to have all the newly chartered clubs budget and start their organizations," Lardo said.
Miller said the budget is to be presented to student senators either March 27 or April 3, depending how many budget modifications there are.
"It's really hard to predict when the budget will be presented. It all depends on different circumstances," Miller said.
He also said the most difficult part, for him, is when club members request a large amount of money for an item and it's not possible to give them that much money.
"We want to give club (members) what they need to operate.
"If what they need is prohibitively expensive, we will try to work with the club (members) to find a cost-effective solution," Miller said.
Evanko said committee members are only given a limited amount of money to distribute to club members.
Miller said he is most looking forward to giving out the money.
"Seeing club (members) happy with the money we gave them is rewarding," he said.
About the Writer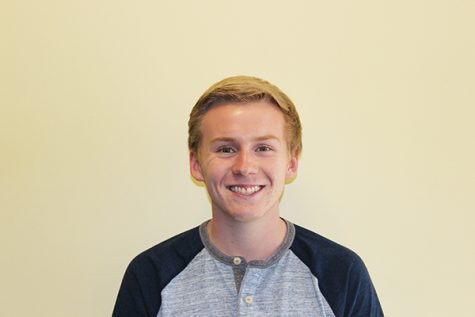 Tyler McNulty, Staff Writer

Graduated High School: 2016, Wyoming Valley West (Plymouth, Luzerne County)
Year: Senior
Anticipated Graduation Date: April 2020
Major: Journalism
...