Points being used off campus soon?
At an Oct. 10 student government meeting, executive board member Sam Miller asked whether Pitt-Johnstown dining dollars use could be extended to off-campus restaurants.
He said he brought it up because he knows other campuses do it, including Pitt-Oakland.
Pitt-Oakland students, faculty and staff are able to load money, Panther Funds, on to a Panther Card.
According to a Pitt website, Panther Funds are an alternative to carrying cash.
"Use your Panther card to access pre-paid funds to purchase food, beverages and merchandise on and off campus," the website says.
Similar to Panther Funds, Pitt-Johnstown students are able to add Mountain Cat Cash to their student IDs.
However, the money can be used only at campus locations: the Tuck Shop, The Daily Grind or the bookstore.
At least one student, sophomore Alyssa Figueiredo, said she would like to use dining dollars off campus.
"As a nursing student, when we have clinical at Conemaugh (hospital), it would be helpful to use dining dollars there since they also have Sodexo as their provider.
"It could save us some money," Figueiredo said.
Miller said he would like to see Panera Bread, Domino's Pizza and Dunkin' Donuts accept dining dollars.
Figueiredo added Starbucks and Sweet Frog to her list of locations where she would like to spend Mountain Cat Cash.
"I know vendor relations (committee members) brought up the idea to (Sodexo General Manager) Kevin Dicey (last semester)," Miller said.
Dicey said Sodexo officials would not have anything to do with the request, but that administrators would.
Finance and Administration Vice President Amy Buxbaum said she would look more into the subject before commenting.
Student Government Vendor Relations Committee member Olivia Lindstrom also said committee members talked about the possibility last school year.
"There were contractual issues, so, because of that, it might not be happening soon," Lindstrom said.
Dicey said at the school he formerly worked at, University of California, students were able to use dining dollars off campus.
However, he said, for smaller universities like Pitt-Johnstown, students using dining dollars off campus would result in higher campus meal plan prices.
About the Writer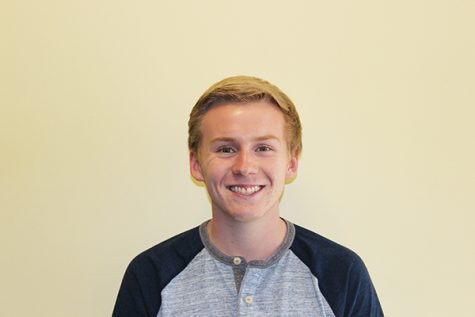 Tyler McNulty, Staff Writer

Graduated High School: 2016, Wyoming Valley West (Plymouth, Luzerne County)
Year: Senior
Anticipated Graduation Date: April 2020
Major: Journalism
...