Students to take the Polar Plunge
Some student government members and Pitt-Johnstown students are planning to participate in the Feb. 24 Pittsburgh Polar Plunge.
Executive Board member Gretchen Shepard proposed the idea.
There are at least 16 students, 12 of whom are student government members, going to the event, according to Shepard.
She said she thinks the plunge would be a good way for student senators to bond while also raising money for charity.
Shepard said she found out about the event from her friends and family who have participated in the past.
According to the Pittsburgh Polar Plunge website, the money raised is donated to the Pennsylvania Special Olympics.
Special Olympics officials offer disabled children and adults with training and competition for 26 Olympic-type summer and winter sports, according to the Allegheny County Special Olympics website.
Shepard also said since most student government members participated in a sport as a child, the Pennsylvania Special Olympics is a good organization to give back to.
"Any organization that helps all people play a sport, no matter their condition, is very rewarding," Shepard said.
Shepard said the Johnstown Special Olympics is also to receive some of the money raised.
As of Jan. 31, student senators have raised $1,098 of their $1,927 goal, according to Shepard.
"We chose ($1,927) because that's the year Pitt-Johnstown was founded, so it's just something fun and cheesy," she said.
The website said each participant has to raise at least $50, and there are nine plunges to take place throughout Pennsylvania.
Shepard said at the other plunges, participants actually jump into a river, but, in Pittsburgh, participants walk into the river for safety reasons.
The event is to take place by Heinz Field, and participants are to walk into the Ohio River, according to the website.
Sophomore Amanda McMonagle is one of the nongovernment students participating in the plunge.
McMonagle said this is the first year she is to participate in the event, but she attended last year's plunge.
"My dad participated last year, and I'm excited to do it with him this year," she said.
She also said she participated in the Philadelphia Polar Plunge in 2014 and 2016.
"The (Philadelphia plunge) was a lot of fun, so I'm really excited to do the one in Pittsburgh," McMonagle said.
McMonagle said she's participating in the Super Polar Plunge, where participants go into the river 24 times.
Participants for the regular plunge go in just once, she said.
She said she participates because it's good to raise awareness for people with special needs.
"My cousin has special needs, and I know I can't do the Philadelphia (plunge) because of school, and my cousin used to participate in the Special Olympics bowling events, so I like to do it for him," McMonagle said.
About the Writer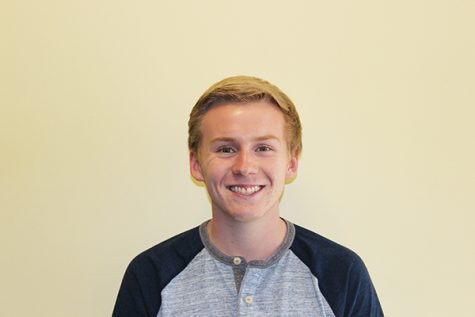 Tyler McNulty, Staff Writer

Graduated High School: 2016, Wyoming Valley West (Plymouth, Luzerne County)
Year: Senior
Anticipated Graduation Date: April 2020
Major: Journalism
...