Students can help with collection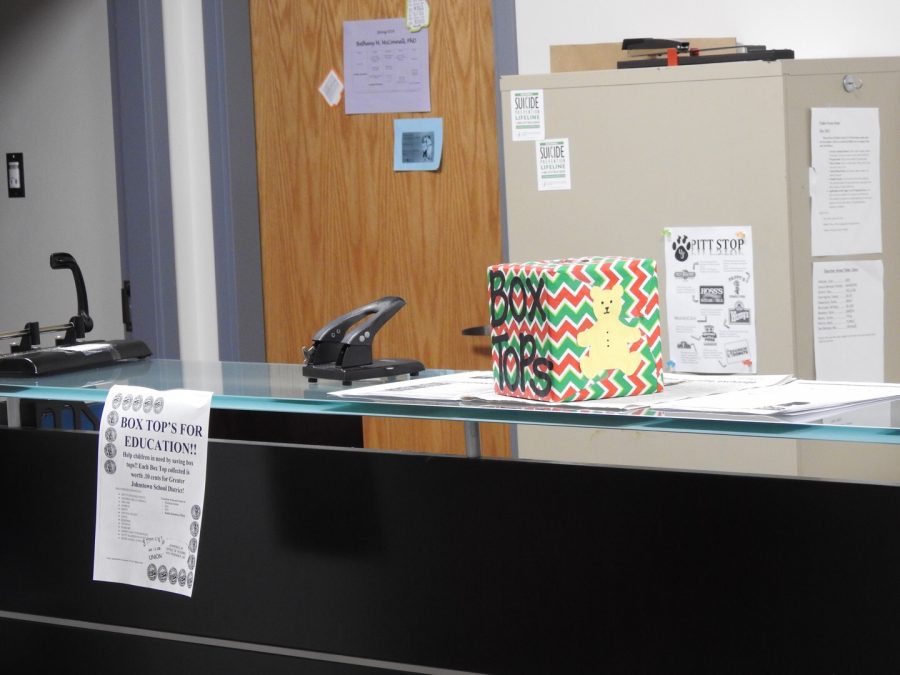 Pitt-Johnstown Education Club members are trying to make a difference for the Greater Johnstown School District by collecting box tops.
Club Group Supervisor Tiffany Johns, who started the Pitt-Johnstown fundraiser, said her school district, Ephrata School District, Lancaster County, has been doing the fundraiser for at least 19 years.
"My mom was on the (Parent Teacher Organization) at Highland (Elementary School), which was one of the five elementary schools, and Highland (Elementary School members) usually raised $1,000 in box tops each year," Johns said.
Club member Brittany Bowers said Box Tops for Education is a program for which people collect box tops and donate them to local schools.
According to a Box Tops for Education website, General Mills Co. officials, whose headquarters are in Minneapolis, wanted to create a program to help support education and benefit students.
For the 1996 California test program, General Mills officials put box tops on Cheerios, Total and Lucky Charms cereal boxes.
The program was a success and its box tops were added to General Mills products across the United States, according to the website.
The website stated that, by 1998, more than 30,000 people were clipping box tops and earning cash to buy things needed at schools: books, computers and/or playground equipment.
Bowers said she and club President Page Prebehalla-Wiles went to the school district as part of their field experience.
According to the club adviser, Natalie Conrad Barnyak, the field experience is a four-week program where early childhood and early childhood with special education students spend time in a Greater Johnstown School District classroom.
Prebehalla-Wiles said since she goes to the school district for her major, this fundraiser is important to her.
"We see (how school officials) operate firsthand, and it's important to give back to the school we work at," Prebehalla-Wiles said.
Barnyak said education club members do service projects throughout the year to find different ways to help the community.
Collecting box tops is a positive way to help school district students who often need assistance, according to Barnyak.
"When everyone works together in order to support local schools, it's always beneficial," Barnyak said.
Bowers said students can drop off their box tops at the Living/Learning Center, freshmen hall lobbies or 149 Biddle Hall.
She also said club members have donated eight box tops sheets so far, which is approximately $60.
Johns said the club members' goal isn't as high as the amount that her former elementary school members reached.
"Our goal is to raise at least $100, since it is the first year doing box tops at (Pitt-Johnstown)," Johns said.
Besides dropping off box tops, Barnyak said students can prepare them for submission by attaching box tops to a blank piece of paper and handing them in.
She said organizing the box tops takes a while, and having them ready for submission would be helpful.
However, Prebehalla-Wiles said it's worth it.
"It's very rewarding and nice to give back to local schools," Prebehalla-Wiles said.
About the Contributors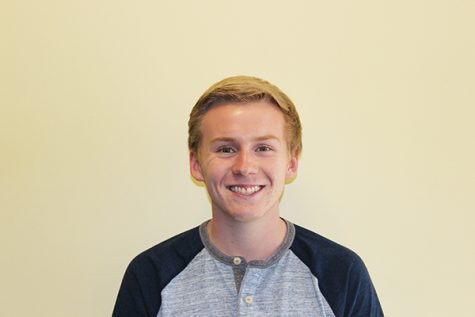 Tyler McNulty, Staff Writer

Graduated High School: 2016, Wyoming Valley West (Plymouth, Luzerne County)
Year: Senior
Anticipated Graduation Date: April 2020
Major: Journalism
...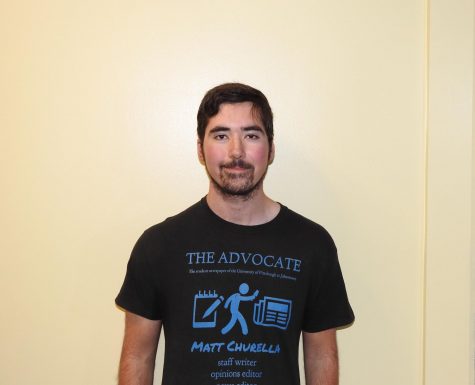 Matt Churella, Editor-in-Chief

Graduated High School: 2016, Cambria Heights High School (Patton)
Year: Senior
Anticipated Graduation Date: April 2021
Major(s)/Minor(s):...