No help for water damage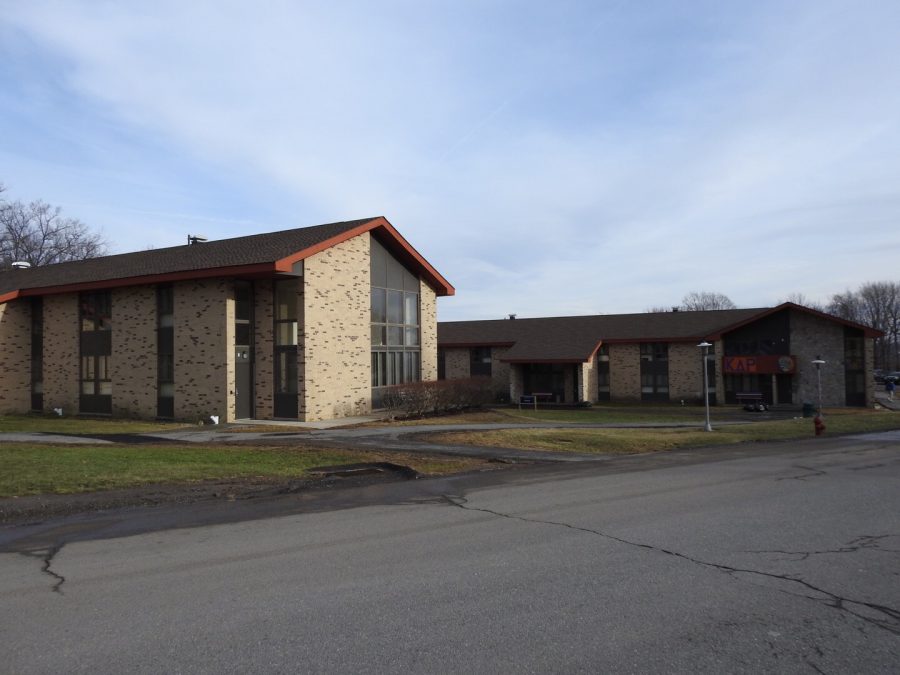 South Lodges—both Buckhorn and Sunset—returning to campus meant dealing with a flooding adversity.
Housing Director Sherri Rae said the flooding occurred around 6 a.m. Jan. 7 because cold temperatures caused pipes to freeze and break.
"Primarily in the fire-suppression systems, but with some breaks also in domestic waterlines."
Rae said all residents were affected by water shutoff for repairs, but that some were offered a drier place to stay.
"We had 57 residents who were offered alternate housing during the repairs," said Rae.
Sunset resident Ryan Wiederstein said his bed sheets and comforters were soaked because of the flooding.
Lauren Ackerman, who also lives in Sunset Lodge, said her printer was filled with water and that her hamper was stained by the water.
Ackerman said she had to wash her clothes three times to remove the smell. She also said her two white shirts were a complete loss.
"By the time I was able to get back into my room to do laundry, my clothes (had) been sitting in dirty water for a few days," Ackerman said.
Rae said that residents are encouraged to look into renter's insurance or explore their family's homeowner policy at the time they sign their contract for housing to protect their personal property.
Rae said Pitt-Johnstown's website offers an example of policies available for students, such as National Student Service, Inc of Stillwater, Oklahoma.
Ackerman said she does not have insurance for her room because she was under the impression that Pitt-Johnstown's administrators would claim responsibility for her property that was damaged by the flooding.
"If I would damage anything that is (Pitt-Johnstown) property, I would be fined and held responsible. Unfortunately, that same standard is not held for the university."
Ackerman said none of the South Lodge residents were compensated for their damages or inconveniences.
"I thought it would have been fair if we would have received our housing deposits back," said Ackerman.
Wiederstein also said he received few updates about the cleanup process.
He said South Lodge residents were told that crews were working around the clock to dry the lodges.
"But, when my roommate and I arrived around 3 p.m. that Sunday, our room had literal puddles in them, and no one was to be found."
Wiederstein said residents had to use their personal fans to dry the floors until industrial fans and dehumidifiers were placed throughout Sunset Lodge.
He said the equipment was kept there for a week and a half after residents were allowed to move back in.
Wiederstein said residents asked Physical Plant staff members to remove the equipment, but only one employee was working and that they were asked to do it themselves.
"We were asked to move them ourselves, with a worker from the Physical Plant (office) showing us where to put them."
Ackerman said she was told to return to campus without knowing where she would sleep.
"I live two hours away and wasn't going to make the drive without knowing ahead of time where I'd be staying that night."
She said she was not assigned to alternative housing until late that evening.
"We weren't given timely updates and were simply being told to stay in our temporary assignment without any estimate as to when we'd be able to return."
Rae would not comment on how much damage was done to the lodges.
As of Jan. 28, Facilities Management Director Walter Kalista did not reply to an email asking about pipeline damages.
Finance and Administration Vice President Amy Buxbaum said she does not know how much money the repair costs could be.
"We are working with the contractor and our insurer on this matter. Any costs for the campus would be limited to our deductible."
About the Contributor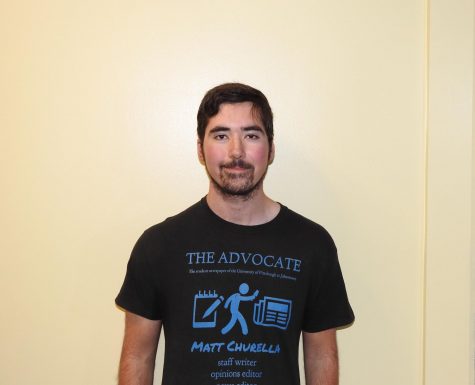 Matt Churella, Editor-in-Chief

Graduated High School: 2016, Cambria Heights High School (Patton)
Year: Senior
Anticipated Graduation Date: April 2021
Major(s)/Minor(s):...