Capstone class markets city's rivers
Marketing-Management students are working with a city Vision 2025 River Capture Team representative to encourage people to use Johnstown's three rivers, which are no longer as orange or as toxic as in years past.
Two four-person student teams are to present marketing plans for the rivers next week in class. The city group may then draw from either plan to help create and target promotions for river-themed events.
Marketing and management associate professor John McGrath said the senior-level, Marketing Management course has been taught for 20 to 25 years and has benefited more than 75 organizations. Vision 2025, an organization to revitalize Johnstown, is the most recent client.
Each marketing team began by surveying 100 Johnstown residents regarding the residents' favorite outdoor activities, some related to the Conemaugh, Little Conemaugh and Stonycreek rivers.
Teams found that many locals still thought the rivers were dirty, unappealing or unsafe. Respondants ranked healthy and safe high on a list of qualities necessary for outdoor activity.
The teams' contact, River Capture Team leader and longtime Johnstown resident Jessica Clifford, said she was surprised by the results.
"When I grew up here, the entire rivers were orange," she said. "Now, it's safe enough to be down there in them," she said.
Clifford said that some people are willing to pay more for housing near rivers like Johnstown's, but may not realize the quality of city rivers they are out of view and bounded by flood walls through much of the city.
The student teams found that many of those surveyed enjoy activities that could be organized on or near city's rivers. Senior Samantha Christine said her team found that walking, hiking and traversing the water by canoe or kayak were some of the more popular activities listed in survey responses.
"Hiking is the big winner here," she said, pointing out on a projected Excel sheet that hiking was the most listed outdoor activity in her team's responses.
The class's other team found that outdoor activities close to home and relaxing were highly valued, and members suggested an integrated pathway for walking or hiking along riversides may be beneficial.
This week, the teams are to be discussing more specific tactics for applying their findings to a marketing plan before their upcoming presentations.
McGrath said that the presentation is divided into bite-size pieces throughout the semester to prevent night-before-level work and keep students engaged. It's also meant to get senior marketing students more ready for their upcoming careers by letting them tackle real-world issues.
"They learn by doing instead of just taking a quiz on it," McGrath said. Throughout the semester, he requires students to stay in touch with their contact, Clifford, and present preliminary findings to the River Capture Team.
By the end, the plans are kept in spiral-bound, full-color booklets in McGrath's office. By request, students may borrow the final versions for use in interviews.
About the Writer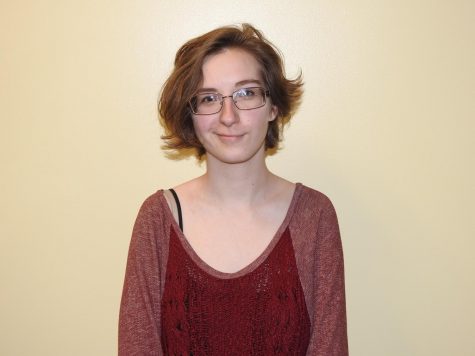 Rachel Logan, Copy Editor

Graduated High School: 2015, Westfield Senior High School (Westfield, New Jersey)
Year: Senior
Graduation Date: Spring 2019
Major(s)/Minor(s):...