Pitt officials are to receive $147 million
Almost four months after the start of the fiscal year, the Pennsylvania General Assembly passed a revenue package to pay for spending already approved for this fiscal year.
The revenue is to provide taxpayer money to fund four state-related universities, including Pitt.
An email last Thursday to the Pitt community, Pitt Chancellor Patrick Gallagher, said a state House vote approving the new revenue was 181-5. The state Senate voted 31-19 to approve.
The bill was to go to Gov. Tom Wolf for approval.
"This action essentially marks the end of the stalemate that was blocking the passing of (Pitt's) funding bill for the current year," Gallagher said.
In his email, Gallagher thanked Pitt community members for phone calls, emails and letters sent to General Assembly members.
"Your messages to lawmakers affirmed that the University of Pittsburgh is critically important to Pennsylvania families and to the success of our Commonwealth," he said.
Gallagher said Pennsylvania citizens are the winners when they support Pitt's education.
"Thank you for your willingness to get involved. Your voice made a difference," Gallagher said.
Pitt is to receive $147 million in state funding for this fiscal year.
He said that it is now important for community members to share the outcome.
"I am asking you to visit with.pitt.edu one more time to thank our leaders in Harrisburg.
"(Pitt officials) need their support for the next budget season, so it is important to demonstrate that we appreciate their support for Pitt and that it matters," Gallagher said.
About the Writer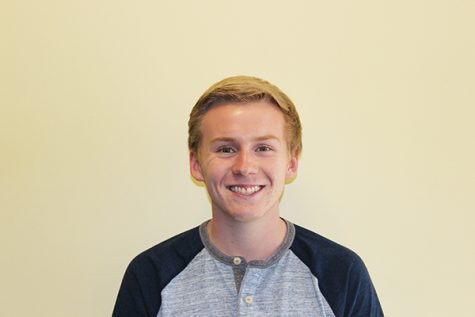 Tyler McNulty, Staff Writer

Graduated High School: 2016, Wyoming Valley West (Plymouth, Luzerne County)
Year: Senior
Anticipated Graduation Date: April 2020
Major: Journalism
...