Amateur astronomer discovered comets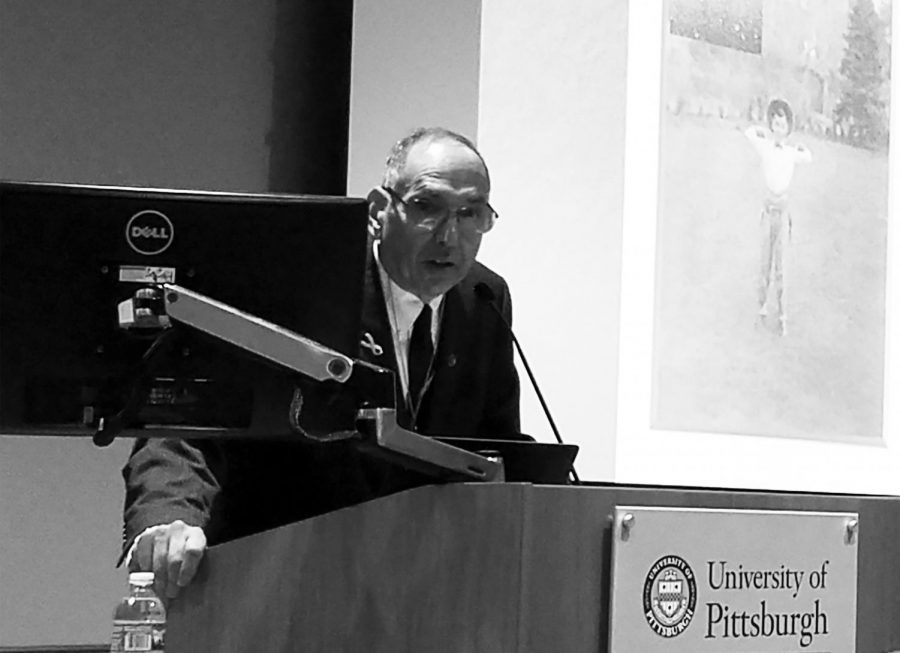 David Levy spoke Thursday evening at the John P. Murtha Center about his growth and discoveries as an amateur astronomer, starting in the 1950s and highlighted by his part discovering a comet in 1994 that crashed into Jupiter.
Philosophy Department Coordinator Marty Rice introduced Levy as a longtime friend. Rice said Levy at one point invited him to help with Levy's dissertation, to which he blindly agreed, expecting a notable astronomer to be working with celestial mechanics.
Instead, Rice said the dissertation was on how celestial events were reflected in the literature of the time, working as a reader for what would be published as "The Sky in Early Modern English Literature"—a topic Rice said he still had little knowledge of.
Levy's talk, entitled "Talk, Text and Tunes: A Night Watchman's Journey," showcased that while Levy is an amateur astronomer with no astronomy classes under his belt and more love for science fiction and Shakespeare than the depth of space, even amateurs can make great discoveries.
"Astronomy is not only meant for astronomers," the Canadian stargazer said. "It is too big a field for astronomers to own it."
He praised writers like Arthur Preston Hankins, who wrote Cole of Spyglass Mountain in 1923, and Arthur C. Clarke, author of the 1968 novel "2001: A Space Odyssey," alongside William Shakespeare.
Levy said that, in the 1950s, when he was 8 years old, his mother sent him and his brothers to a summer camp, where he chanced to look up at the night sky between complaints of homesickness to witness a shooting star flash past.
"I thought to myself, was this meteor meant just for me?" he said. "About 60 years later, I'm still going out and looking for shooting stars."
Levy described how about 10 years after the night at summer camp, he worked as a camp counselor. He described being in an auditorium full of silent 6-year-olds watching Neil Armstrong walk on the moon.
"All of us went up with him. All of us went down the stairs (of Apollo 11's landing craft), and we all walked on the moon that day."
He said that former President John F. Kennedy's speech that day was the closest a politician's words had come to poetry: "We do these things not because they are easy, but because they are hard."
He told attendees to think of the moon not as a thing in the sky, but a place they may yet venture to.
Levy showed photographs of the numerous eclipses he witnessed, including one in 2003 that he and his wife traveled to Antarctica for. He showed a two-minute video of the eclipse this past summer, holding his audience in a silent awe.
Although Levy said he has watched many fantastic celestial events, his specialization and passion is in comet-chasing.
His first discovery was in 1984 in south Arizona, where he moved to Montreal for the significantly clearer skies. Three years later came his second comet discovery. His third, came six months after that, and his fourth was not long following.
He has found 23 comets in all, he said.
His string of discoveries was somewhat thwarted, however. In 1993, he said, with his most famous comet: the Shoemaker-Levy 9, which crashed into Jupiter two months after he and the others began following it.
Levy said that Jean Shoemaker testified before Congress members soon after the collision. When they asked if an effort should be made to discover any and all comets and meteors who may collide with Earth, Levy said she replied with a strong, "Yes."
"Now, it's nearly impossible to discover something," he said.
Nevertheless, Levy encouraged students in the audience to reach for the stars, saying that they might go on to walk on Mars.
He asked audience members to pull out dollar bills and observe the unfinished pyramid on the back.
"It's supposed to be unfinished," he said, adding that it symbolizes that there is still important work to be done.
About the Contributor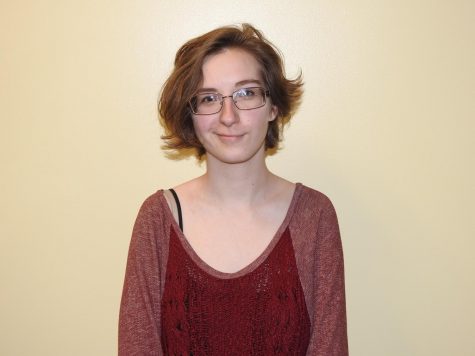 Rachel Logan, Copy Editor

Graduated High School: 2015, Westfield Senior High School (Westfield, New Jersey)
Year: Senior
Graduation Date: Spring 2019
Major(s)/Minor(s):...