Sodexo receives F rating for food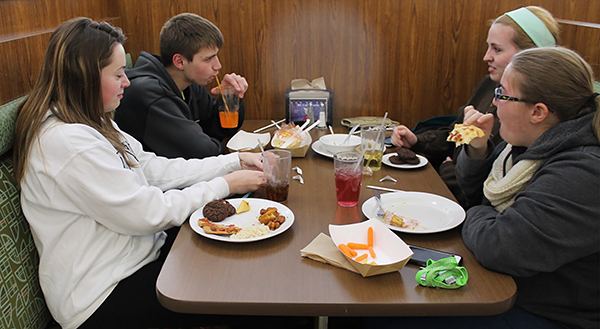 Last month, Sodexo's food quality was reviewed by "Is It Bad For You?" website writer DeeAnne Oldham, of Katy, Texas, who gave the company's food quality an F rating.
Sodexo employees currently provide food service to 500 school districts and more than 850 university and college campuses.
Oldham concluded Sodexo food is not healthy.
"They are a mass-produced food service company with great marketing. The food may sound healthy, but it is heavily processed and high in carbohydrates, fat and chemicals," she wrote in the review.
Sodexo General Manager Kevin Dicey said he read the article.
"The basis of the story is school lunch programs, not university dining programs," Dicey said.
Dicey expressed confidence that Sodexo employees provide a diverse menu to Pitt-Johnstown.
"(The food) ranges from healthy, to homestyle, to fast food," he said.
He also said the surveys students fill out reveal that students are happy with the food.
"These surveys are most important to my team. Our goal is to provide (Pitt-Johnstown) students the best possible program daily.
"I meet with the (student government) food committee (members) twice a month. We discuss issues, concerns and plans for the future," Dicey said.
Former Vendor Relations Committee member Kait Sloan said through surveys and personal requests Sodexo employees and Vendor Relations Committee members have received opinions and suggestions for the food.
"People are very eager to say they dislike the food, but we get very few suggestions making it difficult to make changes to Sodexo's (food)," Sloan said.
"So far there have been only two requests (or) complaints this year that we were told by (Dicey) that we could not make (happen)," she said.
She said a student never approached Vendor Relations committee members complaining the food quality is poor or unhealthy.
"It's mostly 'I would like more this and less that,'" Sloan said.
The review also gave information about a 2013 controversy regarding the recall of all Sodexo-sourced frozen beef products in England.
The products were recalled because of horse DNA found in a beef sample, according to the article.
Oldham does not include any nutrition or dietitian credentials to judge food quality or healthiness in her website postings.
She claims her article was approved by a physician, Dr. Becky Maes of Orem, Utah, who claims to be a nutritionist.
Finance and Administration Vice President Amy Buxbaum said Pitt-Johnstown administrators carefully review the performance of Sodexo's service on campus.
Buxbaum said, in addition to the surveys Sodexo members send out to students, administrators also send out a survey each spring.
"We saw a small decline in student satisfaction this year.
"Because we aim for higher-than-average in all things, we are working collaboratively with Sodexo (members) to bring continuous improvement to our dining operation," Buxbaum said.
She said within the past two years, the surveys helped with the introduction of the Elite Meal offering, a pasta station in the cafeteria and Freshens in the Tuck shop.
"We are happy to have a great partner in Sodexo who is also committed to continuous improvement in campus dining," she said.
About the Writer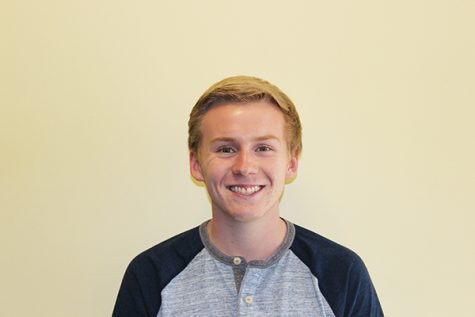 Tyler McNulty, Staff Writer

Graduated High School: 2016, Wyoming Valley West (Plymouth, Luzerne County)
Year: Senior
Anticipated Graduation Date: April 2020
Major: Journalism
...