Skinny stairs to get wider with a project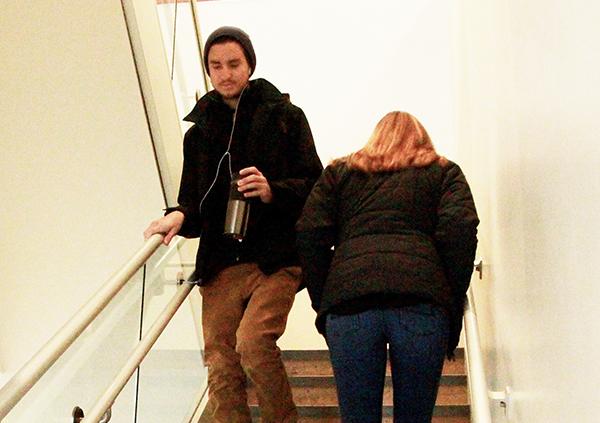 According to student government President Kyle Maguire, Blackington Hall is to be renovated over summer.
"The staircase and some parts of the lobby are going to be renovated, starting the Saturday after graduation," Maguire said.
Maguire said that Blackington Hall is one of the first buildings admitted students see.
"It's important that Blackington looks nice," Maguire said.
Maguire said Blackington Hall's narrow staircase has been an issue for him since his freshman year, and getting a wider staircase is a needed improvement.
He compared using Blackington Hall's staircase to waiting in traffic.
"It would be nice to have a wider staircase, and that's the goal," Maguire said.
Sophomore Jack Shirk said the staircase is a flaw in Blackington Hall's design.
"It definitely needs widened," Shirk said.
Shirk said students wait to use the stairs because they don't want to bump elbows with another student.
"The staircase needs to be wide enough for two people to use," Shirk said.
Pitt-Johnstown's Finance and Administration Vice President Amy Buxbaum confirms that a wider staircase is a goal for Blackington Hall's summer renovation, but there are more changes to be made.
"We worked with the architectural (company) of MacLaughlan, Cornelius & Filoni (Architects and Planners of Pittsburgh) to design the new stairwell," Buxbaum said.
This architectural company is not the original company that designed Blackington Hall in 1995.
A plaque in Blackington Hall's lobby states the original architectural firm: Leung, Hemmler & Camayd of Scranton, Lackawana County.
Buxbaum said the staircase is 3 feet and 8 inches wide, and it will be expanded to 5 feet wide during the renovation.
"This will provide the needed space for people to pass each other comfortably," Buxbaum said.
Buxbaum said Blackington Hall's renovation is to also replace cracked tiles on the lobby floor.
"The center of the lobby will have new tile with radiant heat," Buxbaum said.
"We will add new exterior mats and walk off mats," Buxbaum said.
Buxbaum said the new mats will help control the amount of snow and salt that gets spread into Blackington Hall from people's shoes.
"We will also add new lighting in the main lobby," Buxbaum said.
Buxbaum said many students occupy Blackington Hall each night to study.
"These changes will really make the space better for them," Buxbaum said.
Buxbaum said the $750,000 budget for the renovation was funded through a capital project allocation from the Board of Trustees last summer.
Buxbaum said classes will be relocated from Blackington Hall to have the renovation complete in time for students' return to campus this fall.
"We are relocating summer classes to other buildings," Buxbaum said.
Buxbaum said the Information Technology help desk will also be moved to the Engineering and Science building during the renovation.
About the Photographer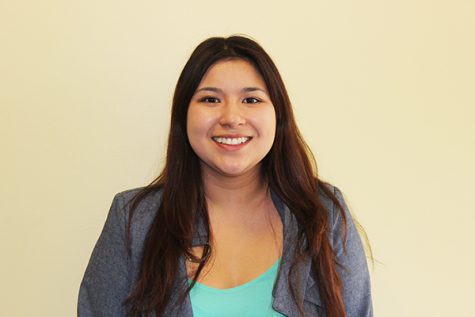 Natasha Bazika, Chief Photographer

Graduated High School: 2014, Xavier College Llandilo (Sydney, Australia)
Year and anticipated graduation date: Sophomore, Spring 2019
Major/Minor: Journalism
...