$4M set aside for labs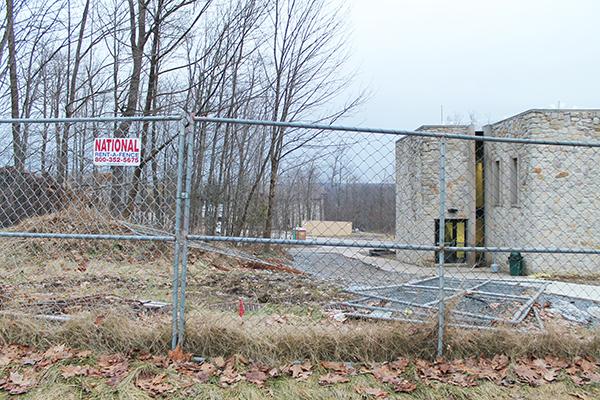 As of early January, administrators began planning the design of an upcoming chemical engineering building, according to Finance and Administration Vice President Amy Buxbaum.
The building has a four million dollar budget: $3 million for construction and $1 million for other costs, including interior work.
The design team chose Pittsburgh's Bostwick Design Partnership as their architect in late December.
The building is to be 8,000 square feet, potentially on two floors, said Buxbaum. For comparison, Whalley Chapel is 7,200 square feet. It is to be built in a space, currently a patch of trees, adjacent to the Engineering and Science Building, the Living/Learning Center and the Pasquerilla Performing Arts Center.
"The goal is to start construction in September or October. We want to be under roof by snowfall so we can stay in pace," Buxbaum said.
"Right now, we're working hard on the design aspects. We're running at rocket speed, but there are a lot of decisions to be made," she said.
The building is to house chemical engineering labs, computer classrooms and simulation space.
According to Chemical Engineering Division Chair Jerry Samples, the necessary labs include thermodynamic labs, distillation columns and mass and heat-transfer labs.
"Currently, there are no chemical-engineering-specific labs," Samples said.
Samples said that, for some experiments last semester, students used the fluids lab in the Engineering and Science building. This semester and possibly next, students are to use Pitt-Oakland lab spaces.
Chemical engineering professor Ramesh Singh, who was hired last semester, teaches the three chemical engineering courses offered this semester. He said that students will go to Pitt-Oakland for labs three or four times this semester to complete necessary material.
Chemical engineering major Claudia Torrillo is one of seven sophomores enrolled in the program. There are also 28 freshmen chemical engineering students.
Torrillo said other sophomores haven't had any labs this semester yet because they lack equipment.
"We have done a couple lab reports with given data," she said.
"We do not have the appropriate equipment to take the labs right now, but the new chemical engineering building should have the necessary resources as we need to take these labs before we graduate."