Theatre arts' club members adapt musical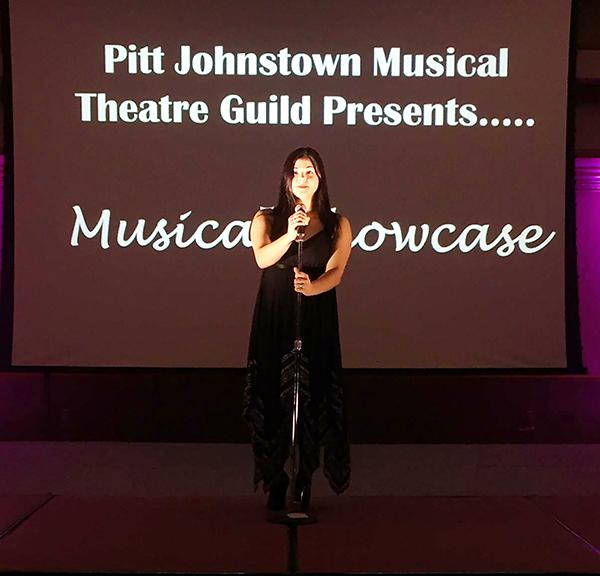 Pitt-Johnstown has not produced a musical since 2012, but Musical Theatre Guild members, in conjunction with Pitt-Johnstown Players, seem determined to change that.
Theater arts professor John Teacher, who was working with Musical Theatre Guild members to produce a musical, said that the process was going well until he returned from winter break.
"I found out that we couldn't get the rights to Rent (the musical)," Teacher said.
Musical Theatre Guild president Madison Nick said that another problem arose when not enough students auditioned – 16 total, 10 women and six men.
Nick said that musicals usually have at least 50 people audition.
According to Teacher, another problem was finding extra musicians because most were already booked due to high school musicals.
"We hit every roadblock we could have," Teacher said.
"Whatever (musical) we produce is going to be worthy, not just making it work."
Despite the obstacles, Nick, with the help of theater club vice president Sam Miller, came up with a different idea.
According to Nick, there will be a concert-style musical called Broadway's Best in Concert instead.
"We will be taking the best parts of musicals and putting them into one." Nick said.
She said for auditions, anyone is welcome, both students and faculty of all levels of talent.
Auditions are to take place from 6-9 p.m. Feb. 15 and 16 in Biddle 124.
There is more to a musical than just the practices and shows, according to Miller; it is also about creating an opportunity for everyone to get involved.
In addition, it's also fun, Nick said.
She said that musicals have been away from the Pitt-Johnstown campus for too long.
"This campus is capable (of producing a musical). Someone just needed to do it."
She said that the goal is to reestablish musicals on campus forever.
The Musical Theatre Guild and Pitt-Johnstown Players are working toward merging and plan to produce some kind of musical event every year, according to Teacher.
Teacher said that he'll work hard with club members to produce a musical next year.
"I'm putting my fist and foot down, and if I had a tail I'd put that down, too. There will be a musical fall 2018."