Violent incident clouds waterfall's atmosphere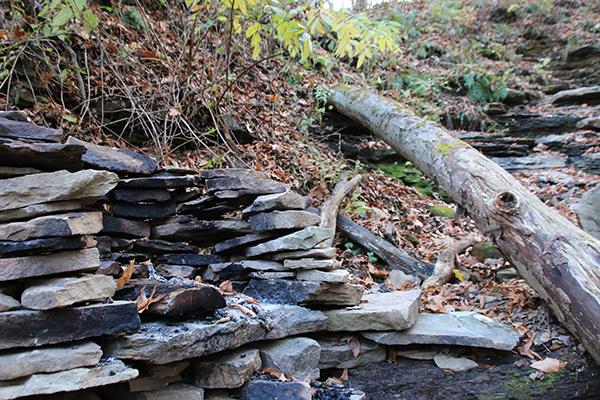 Oct. 25, a Pitt-Johnstown student was reportedly struck repeatedly and robbed while hiking. A police investigation apparently is ongoing.
In a crime report that appeared on campus doors after the incident, campus police offered tips to avoid harm, including traveling in pairs or groups in well-lighted areas and being constantly aware of one's surroundings.
According to Student Affairs Vice President Shawn Brooks, the incident that campus police are calling a robbery took place near the waterfall area on campus property.
Junior Alex Hissong said the last time he visited the waterfall area was early September.
Hissong said the area around the stepped fall usually included a bench, and that there is a column of slate rock. He noted that there were remains of a fire in the area when he visited.
"I'm usually careful about when I go out," he said.
"I usually go with someone," he said.
He noted that the trails are public use, not just for students. He said he has seen older residents walking there as well as students hiking, perhaps to relieve stress.
"People go down there to relax. It's a be-around-nature spot.
"On campus, I generally feel safe," he said.