Buffet style to prevail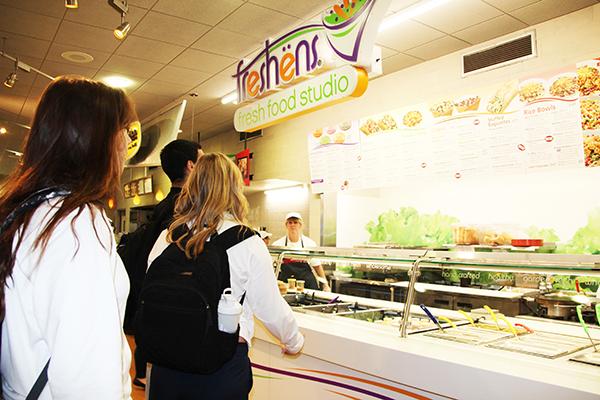 Hang on for a minute...we're trying to find some more stories you might like.
Changes were considered for Pitt-Johnstown's cafeteria service in the form of full retail style service.
Student government members, however, voted Oct. 11 to keep services as they are. The vote was 31-2-5.
Sodexo General Manager Kevin Dicey said the changes were originally brought to Sodexo before he was the manager but dissolved after the Student Union cafeteria was renovated and given a slight menu change.
Dicey said, according to surveys, students seemed happier after renovation, so the idea was put on hold.
"This past September, the idea was brought back and given to student government to explore more," Dicey said.
Three options were considered.
The first would leave both the Student Union cafeteria and the Varsity Cafe an all-you-can-eat style.
The second option would change the Student Union cafeteria into a retail style shop, similar to the Tuck Shop. With this option, each station in the cafeteria would become its own venue.
Also, meal plans would change drastically, with the majority of the meal plan consisting of dining dollars.
For freshmen roommates Daniel Warfield and Hunter Day, the idea of the cafeteria going into a restaurant style is scary.
"We get a lot of food at the cafeteria when we go because it's all-you-can-eat. If it were to change, it just doesn't seem justifiable," said Warfield.
According to Student Government Vendor Relations Committee Chair Haylie White, retail style means the food would most likely stay the same; it would just be served and put together on a plate for students.
"The whole process is in the beginning stages so the finances and other details haven't been worked out quite yet," White said.
The third option would be changing the Varsity Cafe into a retail shop, while keeping the cafeteria in the Student Union the same.
Freshman Allison Bailey said she likes this option because it would be better for students.
"The Varsity Cafe is smaller, so I feel that it won't make as much as an impact than if the cafeteria in the Student Union would go full retail. Plus, the Tuck (Shop) is already in the Student Union, so it would be weird having … two food court areas so close together."
These options may sound like good ideas to some, but Dicey said if either cafeteria were to be changed into a restaurant type, the price for meal plans would go up.
"If I have to run it like a restaurant, I have to charge like a restaurant would charge," he said. "I have a lot of freshmen who blow through dining dollars come to me saying they have none left."
Dicey also said, since everything would be made to order in the restaurant style, the wait time for meals could increase.
"Normally, students only have to wait a few minutes for something in the cafeteria, but at the Tuck (Shop), it takes more time, since everything is individually made," he said. "Whatever the students decide, I will do whatever I can to make it happen."

About the Writer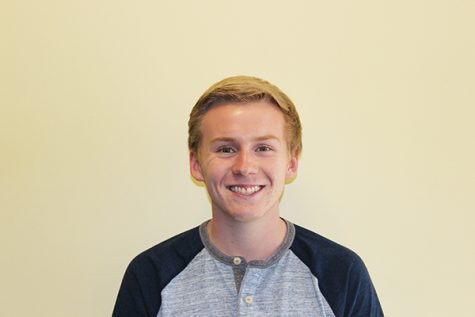 Tyler McNulty, Staff Writer

Graduated High School: 2016, Wyoming Valley West (Plymouth, Luzerne County)
Year: Senior
Anticipated Graduation Date: April 2020
Major: Journalism
...