New laundry notifier met with open arms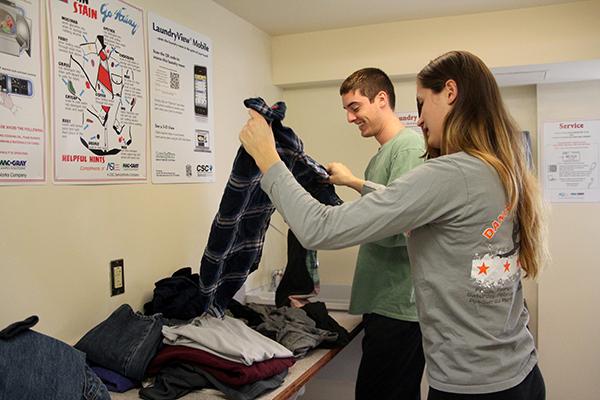 Pitt-Johnstown launched its new Laundry application on Wednesday, Oct. 12.
The new application, called LaundryView, allows student to check and see in real time the status of the washers and dryers.
Students can check the process of both washers and dryers all around campus on their smartphone or computer.
Senior Kenny Gualt, a senior said he likes the new application.
"It is really helpful when planning on doing laundry; I no longer have to walk across campus to Briar, while carrying all my laundry, to check and see if there are machines open. I plan on using this all the time," Gault said.
You can also enter your mobile phone number to receive text message when your laundry is complete.
Junior Dylan Conrad said thinks a text messaging feature is perfect.
"It makes things much more simple; from now on, all I have to do is choose my washer or dryer  and set it to text me when it is finished. To me, it's the perfect system," Conrad said.
Another feature the application offers is the ability to see when the laundry rooms are the busiest.
After two weeks, the machines themselves will track usage rates based on the half hour and publish a report that you can view on your smartphone or computer.
Junior Devon Walker said this can help him manage his time better.
"With being an engineer and playing sports, I'm big on time management. So this LaundryView application does just that. It takes the guessing game out of doing laundry," Walker said.
Another feature  the application offers is self-report issues. If a machine was to break, a student wouldn't  have to report it anymore.