Bachelor of science switch underway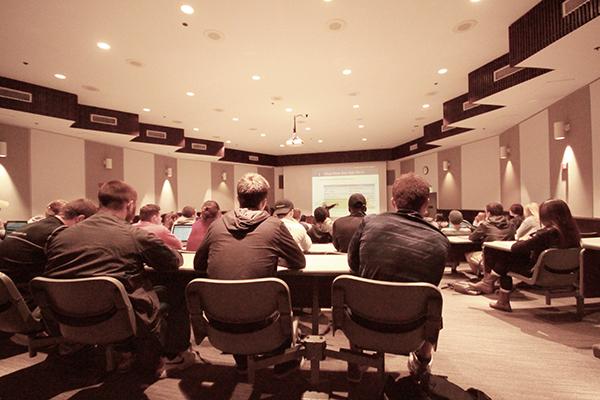 Pitt-Johnstown students now can pursue a bachelor of science degree in a business concentration, a change from the former bachelor of arts degree.
According to Business and Enterprise Division Interim Chair Ray Wrabley, business faculty members collaborated several years ago to draft a proposal to move the business program out of the Social Sciences Division and into the new Business and Enterprise Division.
The division was launched in January 2015.
In the new division proposal, Wrabley said faculty members committed to creating new bachelor of science degrees in each of the business disciplines.
"We believed then, and are confident now, that this enhances the stature and quality of our programs," Wrabley said.
He also said that business faculty members spent summer and fall 2015 drafting proposals for the new degrees, partly by looking at requirements at some top business schools, and the proposals have been approved by Faculty Senate members.
According to Wrabley, in May, the Provost's Advisory Committee on Undergraduate Programs in Pittsburgh approved the proposals, and final approval of the new degrees was received from committee members Sept. 1.
Previously, all business students began as pre-business majors, and received a bachelor of arts degree with a concentration in accounting, finance or business – information systems, as well as management or marketing upon graduation.
Now, students are to receive a bachelor of science degree in any one of the business disciplines upon graduation, and incoming students are able to declare their specific business concentration choice at any time, according to Wrabley.
Among other changes, students will be required to earn six credits of experiential learning, Wrabley said.
Experiential learning credits, according to Wrabley, are earned either through a student's placement in a field experience in their discipline, in other words, an internship, or through a major-specific class that has been designated as an experiential-learning class based on the inclusion of real-world projects.
Another addition is a microcomputer applications class.
These classes are being required because financial literacy and Excel skills were identified as student weaknesses during some of the business faculty members' discussions, according to Wrabley.
"The change has meant a huge amount of work for the Registrar's Office; we are changing the names, and, in some cases, the numbers and descriptions, of over 100 business courses … (and) new curriculum check sheets had to be created and posted online," Wrabley said.
"(Assistant Registrar) Lisa Hunter and (Campus Registrar) Chris(tian) Stumpf in the Registrar's Office have been great to work with on this, as have the staff (members) in the Business and Social Science division offices."
Management Information Systems Assistant Professor Neelima Bhatnagar said that business faculty members were involved in the change from day one.
"The change is a result of our desire to move from bachelor of arts to bachelor of science degrees … It was very much a team effort lead by Wrabley," Bhatnagar said.
"We, as a group, discussed in detail how to handle the transition and to be prepared for any contingencies along the way."
She also said that there is no confusion among business faculty members about the new degree tracks, and she said she thinks the changes will be easy to adapt to.
Bhatnagar said that the new degree allows Pitt-Johnstown to offer degrees more in-line with the real world.
"It also makes (Pitt-Johnstown) more competitive and gives us the flexibility to update the curriculum and offer courses based on industry demands, shifts and trends."
Business – information systems students now will have a stronger technical background because a new mix of core classes and electives reflects changing times and needs in business – information systems careers, according to Bhatnagar.
"Students will have an option to pursue the traditional business – information systems concentration, which will essentially prepare them to serve in the role of a systems analyst," she said.
"A newly created concentration in health care information systems will allow students to pursue jobs in the health care sector."
Bhatnagar said that students who already have been graduated with a bachelor of arts degree in business – information systems have done well in career options and upward mobility, but, with a bachelor of science degree, students will be better able to compete for and fill jobs.
Bhatnagar said she has developed and will teach a new microcomputer applications course, is revising the business and intelligence data analytics course and will develop a course on enterprise applications.
"(Business faculty members) all agreed that courses such as business strategy, ethics and leadership and microcomputer applications for business should be part of a business student's education" she said.
These three courses are all now offered in the new degree track.
Junior accounting major Sarah Brasili also said she is excited about the new degree, and has made the switch.
"I feel like I am now an equal competitor to (students at) other universities," she said.
"Changing (degrees) will allow me to cut back on some general-education courses, which will give me the opportunity to take more upper-level accounting electives that will help to prepare me for my future job, as well as for the certified public accountant exam."
Brasili said there could be potential complications, however, for other juniors and seniors who plan to make the degree switch now.
For second-semester juniors and seniors switching degree, this change may force them to take more credits to satisfy new major requirements, potentially disrupting anticipated graduation goals, Brasili said.
"For incoming (freshmen, however,) I think (Pitt-Johnstown) has put a lot of consideration into making this a clean transition."
Brasili said she is interested in some new elective course offerings for accounting majors, including two CPA exam review courses.
Her academic adviser, Accounting Assistant Professor Cristina DeDiana, influenced her decision to switch degree tracks, she said.
"She has pushed me the entire way, seeing the accountant in me that I can't always see in myself, and helped me make the right decision with the degree change," Brasili said.
According to Wrabley, students can change their degree by filling out a change-of-major form in the Business and Enterprise division office.
"In most cases, perhaps except for some seniors, the move into the new bachelor of science degrees will be smooth and advantageous," he said.
About the Contributors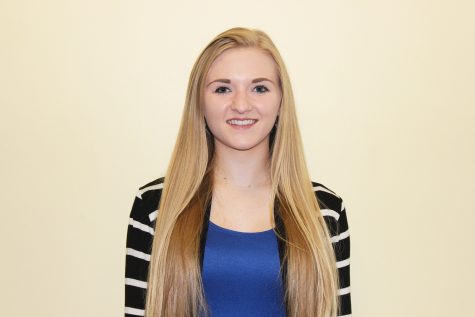 Victoria Grattan, Editor-in-Chief

Graduated High School: 2014 Indiana Area Senior High School (Indiana, Pa.)
Year and anticipated graduation date: Junior, Spring 2018
Major/Minor:...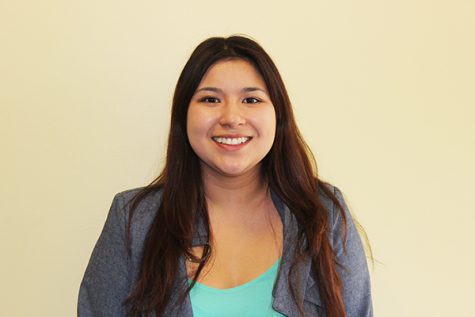 Natasha Bazika, Chief Photographer

Graduated High School: 2014, Xavier College Llandilo (Sydney, Australia)
Year and anticipated graduation date: Sophomore, Spring 2019
Major/Minor: Journalism
...