Hours limiting lab use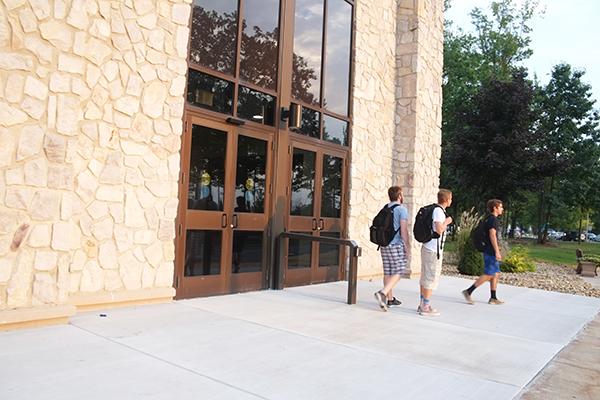 Last semester, junior Taylor Shea did her Cartography class homework in Blackington Hall's computer labs, the only Pitt-Johnstown labs that have the required softwares.
"(Blackington Hall computers) were the only computers with the software available that we needed for the class," Shea said.
Had she chosen the class this semester, the same homework could be more difficult, because students may not be able to enter the hall all the time.
At about 7 p.m. Sept. 17, three computer science majors–Lucas Fetters, Tony Pavia and Dominic Grasso–could not enter Blackington.
The hall's front, rear and side doors were all locked and did not open with their identification cards.
They tried the library, too, but it was also closed.
Fetters and Pavia said the limited accessibility did not stop them doing their homework, since it  was not due until three days later.
However, Grasso said it would be inconvenient if the they went some time closer to their homework deadline.
Fetters said his instructor did not require students to have the software needed for homework on their computers because the labs' computers have it.
Grasso also said it is unclear what the labs' hours are.
"It's just (that) you never know when (the computer labs) are open."
A note on the hall's side doors, which is intended to inform people about the labs' hours, has a confusing message.
"Between 11 p.m. and 8 a.m. Sunday (through) Thursday," the first two lines of the note read.
It does not specify whether these periods are when the doors are open or closed.
The hall's room 238 is a 24-hour computer lab, according to the note.
Ralph Miller, Information Technology User Services Lab Manager, confirmed that the room is open 24 hours with student workers.
However, he said he had not received reports of having trouble entering the hall.
Miller said all the other Blackington Hall labs are open from 9 a.m. Sundays to 5 p.m. Fridays.
The hall's scanners fail to read a student identification card outside of his office hours, Miller said. Students may ask for campus police help to enter the building.
Campus police officer Nancy Purner, however, did not take it as one of her job responsibilities.
"(Scanner problems are) taken care of by Information Technology (staff members)."
Student Government Association Student Affairs Chairman Jeffrey Wainwright said he had been looking into extending the library and Student Union's hours, but he is unclear about the labs' hours.
"The computer labs have weird hours," Wainwright said.
Junior Allyssa Beavers, a student employee at the labs, said at least one lab is open for 24 hours for seven days a week.
"If a student comes in and asks a question, we (student employees) are supposed to do our best to help them."
According to Wainwright, both Student Affairs vice president, Shawn Brooks and Library Director Eve Wider said staff shortages are the main difficulty in extending the union and the library's hours.
Wainwright said he thought one extra staff member or a student worker would be sufficient to maintain extended hours for the union, and the same applies to the library.
He also said other costs for extra hours are minimal, although it had not been factored during his meeting with Brooks and Wider.
"A lot of the security lights (in the union) are on anyway."
With enough supporting evidence that students want extended hours, Wainwright said he would try to persuade university administrators, including Pitt-Johnstown President Jem Spectar.
Most colleges have a work space that is always open, Wainwright said.
About the Contributor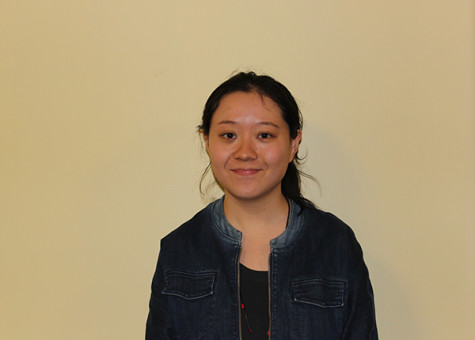 Peijia Zhang, Editor-in-Chief

Graduated High School: 2012 Southwest Weiyu Middle School (Shanghai, China)
Year and anticipated graduation date: Senior, Spring 2017
Major/Minor:...