Food stop additions are in discussion
According to Sodexo General Manager Kevin Dicey, the dining room is the busiest location for food on campus.
"Subway is a close second, followed by Freshens, then Brioche; Salsa Rico and the Grill are about the same, then Jazzman's," said Dicey.
Brioche has changed its look and menu from the 2015/16 year.
Now, not as many food items are available as only pre-made food is offered.
Students have complained about the Brioche since it has changed its look, and sophomore Caitlin Reiger said she has not stopped there once this year.
"If they would bring the Brioche back, I would be a lot happier with the food selection in the Union," said Reiger.
"If they don't want to do that, I would recommend adding another food stop in the Union, like a Chinese stop, but the real Chinese, not Sodexo's version of Lo Mein they make with spaghetti noodles."
New food stops on campus have been up for discussion for a while, according to Student Government Association Vendor Relations Chairwoman Haylie White.
"We recommended having a stop in Krebs even if it was just a small coffee cart," said White.
"I think having a stop in Krebs would be nice because I know a lot of students never step foot in Biddle because they don't have classes in that building (myself included). So that is something we have been talking about."
More food stops are planned, according to Dicey.
Student Government Association members and Dicey work well together when discussing Sodexo issues and ideas, according to White.
"Dicey has been more than willing to work with us and hear us out on any ideas we bring to him, and has never argued with us," said White.
"He always tries to do what students want and make the Sodexo experience the best he can. However, some of our ideas aren't feasible due to costs and other factors outside of (Dicey's) control."
Other campuses such as Indiana (Pa.) University offer deals with other food companies, including Einstein Bros. Bagels and Chick-fil-A.
Students are able to use their swipes with companies outside campus rather than be limited to spots on campus.
Using swipes or points would be a great idea for Pitt-Johnstown students, according to Reiger.
"I would love to go off campus and still be able to save money," said Reiger.
"I would want us to be able to use them at Hoss's, Five Guys or El Jalisoco."
About the Writer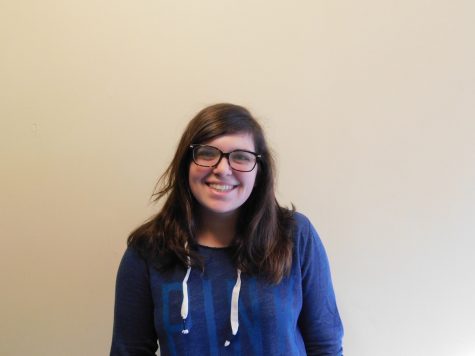 Emily Moore, Copy Editor

Graduated High School: 2014 Philo High School (Philo, Ohio)
Year and anticipated graduation date: Junior, Spring 2018
Major/Minor: Journalism
...