Candidates talk policy – McCormick
Presidential hopefuls compete for votes for the April 6 and 7 Student Government Association election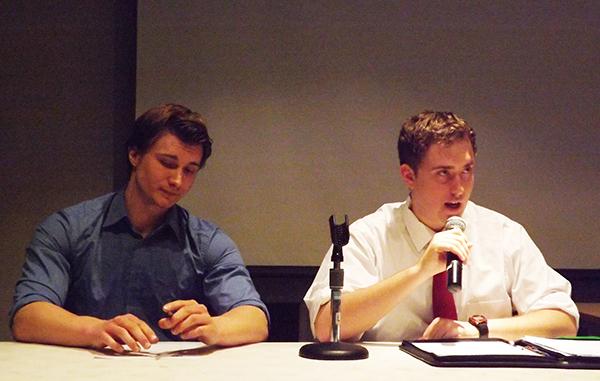 As a first-year member of student government, junior electrical engineering major Kevin McCormick said he has three major goals if he's elected as student government president.
These three goals are increasing senator-to-student outreach, making the association a more active body on campus and making the allocations budgeting more consistent and equitable for everyone on campus.
Even though McCormick is a first-year senator, his running mate and potential vice president is a senator with a significant amount of experience.
"It was kind of spur of the moment when I got asked to be McCormick's vice president, but I am willing to take on the challenge," senior accounting major Matt Christina said.
Christina is currently the campus development chairman, but is also to be graduated in the fall, meaning he would be able to serve only one semester.
He is also a big proponent of emergency allocations, especially when clubs don't get the money they asked for through the budgeting process.
"If (club members) don't get what they asked for at the budgeting deadline, then they should be able to emergency allocate for it later on," he said.
A big change that needs to be made by association officials, according to McCormick, is budgeting.
"The criteria (for receiving the money) doesn't make sense," he said. "It should be given to clubs that have good membership and value to the campus community."
To have student government and Programming Board members more cooperative with each other, he wants to receive mandatory updates from Programming Board members.
"(Updates would include) talking about what they are doing and their plans for the future … I believe if the clubs stay in constant communication every week (that) would be the best way to go about it," he said.
McCormick said he wants to give the association more of a voice because he doesn't believe it represents the whole student body.
Students are to be able to vote for McCormick April 6 and 7 on campusservices.upj.pitt.edu.