Past student is not guilty
Former Pitt-Johnstown student John McGuire, 22, of Lancaster County, was found not guilty for three of his four charges March 10.
The court files do not yet have jury comments on the verdict.
McGuire was originally charged with rape by forcible compulsion, sexual assault and aggravated indecent assault. He was also charged with indecent assault without consent and purchasing alcohol as a minor on March 4, 2015.
After a preliminary hearing before Cambria County Magisterial District Judge John Barron on March 11, 2015, the aggravated indecent assault was withdrawn.
At the preliminary hearing, the female student who pressed the charges testified that she met and communicated with McGuire through an app called MeetMe.
According to the app description, MeetMe is free and is used to help find people nearby who share the same interests and want to chat.
It is listed as social networking and is rated for ages 17 years and older because of some sexual content, suggestive themes and some references to alcohol, tobacco, drug use and crude humor.   
Cambria County Judge Patrick Kiniry allowed the review of police reports, hospital records and evidence logs. He also allowed the alleged victim's statements, McGuire's criminal history and text messages from the female student's cellphone.
McGuire also submitted his cellphone to the York Digital Forensic Laboratory Director and Chief Examiner William Folson to have his communications between him and the female student downloaded.
According to the text message log from Jan. 17‑19, 2015, the two were in communication about finding a time to hang out.
"I'm here at the back door where the parking lot is," McGuire texted at 11:18 p.m.
After that message was sent, the two were in Maple Hall together.
"You better not have gotten me pregnant," the female student texted at 12:37 a.m.
McGuire replied by saying that he thought she would be fine.
"You're pretty sure?!?!. Are you (expletive) kidding me?!?!," she texted back at 12:45 a.m.
McGuire sent the last message in the log, saying that he didn't mean to make the woman mad that night.
McGuire declined to comment on the incident.
About the Writer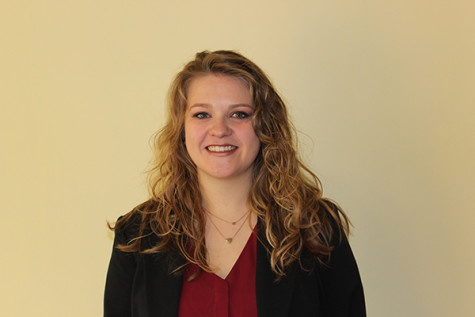 Kaitlin R. Greenockle, Editor-In-Chief

Graduated High School: 2011 Council Rock High School North (Newtown, Pa.)
Year and anticipated graduation date: Senior,  Spring 2016
Major/Minor:...