Heating function is faulty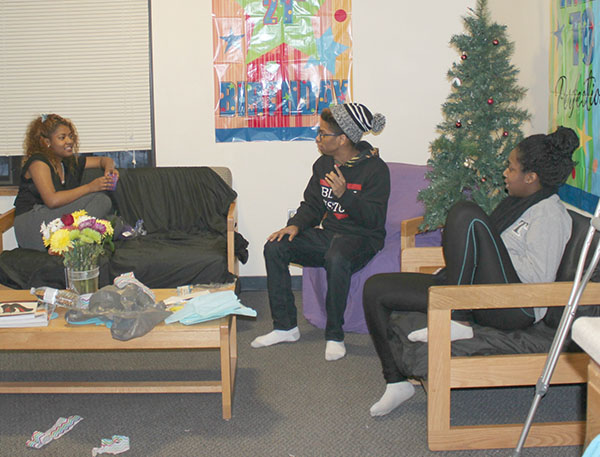 Several campus residents have complained that Willow Hall's heating is inadequate. Heat distribution is uneven in some rooms, many say, and heating systems frequently malfunction in others.
Senior Brittany Montano said her room is often significantly colder than her suitemates'.
"I'm a very warm-blooded animal," she said, "but that room gets freezing."
Montano said she sleeps in a sweatshirt and sweatpants with six blankets, even though they keep their thermostat at 70 degrees.
Her suitemates, seniors Kayla DeCriscio and Leeann Gorman, said their rooms stay warm.
Maintenance employees went door-to-door Feb. 15 to ask whether residents' heat was working.
Gorman said an employee asked her to test whether warm air was coming from their vents, and it was. Maintenance employees had come to look into their heating system before, Montano said.
Montano said her room is cold because of a draft coming from her window, not because of the heating system. She rearranged her furniture to move her bed away from the window, she said.
Senior Megan Buss said her suitemates' rooms are cold, but hers is not. They use a heated mattress pad and many blankets.
When a maintenance employee asked about her room's heating Feb. 15, she said it worked.
The same day, maintenance employees fixed the heating system for seniors Justin Adkins, Ben Germ and Sid Savani.
Their heat was broken over the Feb. 13-14 weekend, Adkins said. Four maintenance employees came to fix it Feb. 15.
Savani had submitted a maintenance request comparing their suite to Antarctica and the frozen library in the movie "The Day After Tomorrow." His glasses frosted from the cold, he said in the request, and he resorted to wearing two sweatshirts and four shirts.
"I just want to feel the warmth again," he said in the request.
Maintenance employees told them the heating systems have safety sensors to switch off the system if the set temperature is changed too drastically too quickly, Germ said. So although it was set to 90 degrees, the system remained on 50 degrees.
Two weeks prior they had the heating system's motor replaced, Germ said.
Before that, employees had come one or two times, Adkins said.
Even when the heating system works, Adkins' room is colder than the others, he said. A thermometer in his room has dropped to 48 degrees in the morning, he said.
Senior Victoria Rizzuto said she noticed the cold when visiting. She and Adkins said they believe the additional cold comes from a drafty window.
"I resorted to using a hair dryer to keep myself warm," she said.
Physical Plant Director Walter Kalista III said he proactively sent employees to each Willow and townhouse suite to ask about heat-related issues.
"Our department strives to address heating and all maintenance requests in a prompt manner," he said.