Elevators need maintenance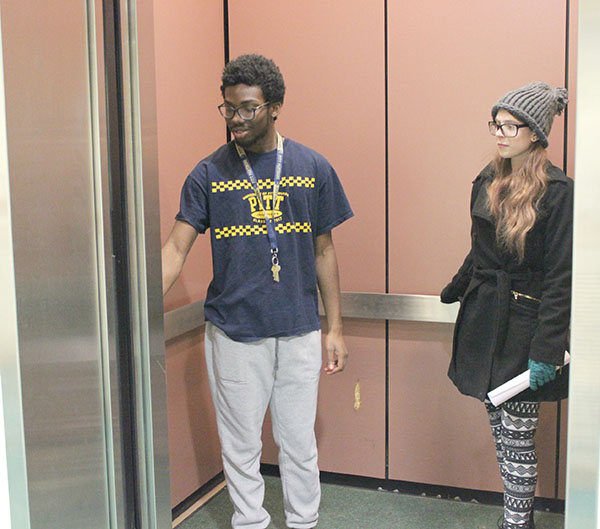 Living/Learning Center elevators continue to concern some students. Some of the problems, they said, include doors and buttons malfunctioning — sometimes resulting in entrapment.
Every elevator should have an inspection certification, which should be held in the Physical Plant Office, according to state Occupational and Industrial Safety Bureau standards.
When asked to see these certifications for the Living/Learning Center's elevators, Physical Plant Operations Coordinator Jacqueline Ivock said all the elevators are up to date with inspections, but the certifications are not in yet.
The most recent certifications that are visible are from September of 2014.
Physical Plant Operations Director Walter Kalista III declined to comment on the elevator issues.
Two elevators in the Living/Learning Center residential area have certifications that expired in September of 2014; the third elevator has no certification at all.
The elevator in the Living/Learning Center outside the residential area also expired in September of 2014.
Elevators with the expired certificates did have inspections signed off for Sept. 1 of that year.
According to state Occupational and Industrial Safety Bureau standards, certifications are to be posted in the elevators, and there are penalties for having expired certifications.
Sophomore Luke Whiteman, Living/Learning Center resident, was bringing his laundry up from the first floor to the laundry room on the third floor when he realized the elevator doors were half open while he was in motion, according to Whiteman.
He said he got out on the second floor because he didn't trust the elevator, since the doors never closed.
"Every day it seems like the doors close slower and slower — sometimes we have to even force the doors shut," Whiteman said.
It is also common for the elevator doors to stay open, sitting on the first floor with their alarm sounding when no one is using them, Whiteman said.
He also said the elevators are usually pretty dirty, and said he isn't sure if they are being cleaned properly.
Whiteman said he would like to see the elevators work properly; doors close before moving, doors stay closed before stopping and cars  shake or make creaky noises.
"It would be nice to know that the university (officials are) looking into getting them checked, like send us an email saying they are looking into it," Whiteman said.
Senior Living/Learning resident Kayla Gongloff said that the elevators work whenever they feel like it.
"Call buttons hardly work; they're pushed into the wall too far so that you can't even press a button, or it takes the elevators a very long time to get to each of the floors," Gongloff said.
She said the middle elevator's doors don't close properly, and some of its buttons don't work.
"I know of people who have gotten trapped in the elevator between floors with the door open," Gongloff said.
She said she doesn't like the fact that the certifications are expired, but she said that could explain why they aren't working properly.   
Junior Vinnie D'Amico said he was stuck in a Living/Learning Center elevator a year ago.
He was going from the first floor to the third floor, when he was almost at the top the elevator shuttered a bit and the doors started to open before it stopped, D'Amico said.
He said the doors jammed and the elevator stopped.
"I tried pressing a few buttons, but they didn't do anything.
"After only five minutes, I figured out that I could push one of the doors open enough for me to crawl out, but the elevator was still jammed in the same spot," D'Amico said.
He said he thinks the elevator was out of use for about a week after his incident.
About the Contributors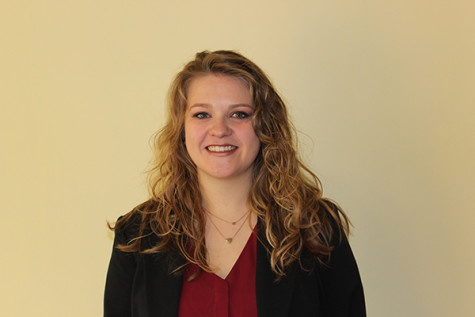 Kaitlin R. Greenockle, Editor-In-Chief

Graduated High School: 2011 Council Rock High School North (Newtown, Pa.)
Year and anticipated graduation date: Senior,  Spring 2016
Major/Minor:...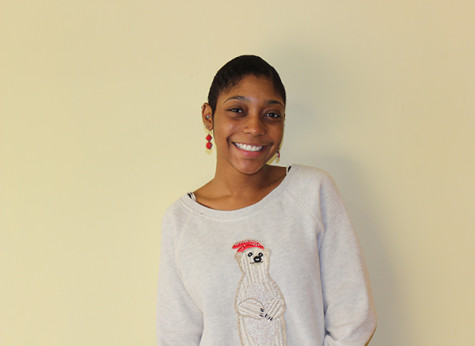 Temperance Moore, Photography Editor
Progression: Staff Writer, Photography Editor