Foreign students adapted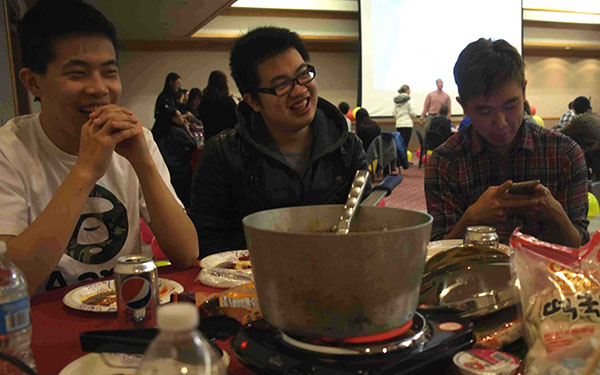 Pitt-Johnstown's international students can take part in a one-day trip to Dave  & Buster's on Feb. 20, Student Affairs Vice President Shawn Brooks said.
This trip, along with the Chinese New Year celebration that took place Feb. 9 in the Cambria Room in the Student Union, are new activities for international students provided by the programming board this year.
Brooks said students can obtain printed schedules of all programs this semester at the information desk in the union.
He also said he was glad to see many domestic students going to the celebration.
Meng Xing, Chinese Student & Scholars' Association president, said 2016 is the first year student life members directly take part in the Chinese New Year Celebration.
Meng said this is the third year that the celebration has been held on campus.
"Student Life helps with the ornamentation, setting up balloons and cookers, and food trays, Meng said.
"We (association members) were responsible to buy food from Szechuan (a local Chinese restaurant) and an Asian supermarket in Pittsburgh, and setting the food up with Karaoke software, and so on.
"We used to do all the preparations ourselves (association members)."
Not only are international students more accommodated on campus, there may be more of them in future academic years.
Their presence on campus may increase due to the many efforts International Recruitment Director Chen Sui has spent on international students' admission.
On Feb. 21, Chen took 14 Chinese students from the Greater Johnstown High School on a campus tour at Pitt-Johnstown, according to Chen.
Chen said he has been giving speeches to many high school's international students, including those of Bishop McCort high school and Bishop carroll high School.
He said he is also going on a business trip to China March 12 for two weeks to attract more applicants to the university.
This is his second business trip to China since he had launched his current position last May.
Sophomore Zheng Ruxin said he has not taken a school bus trip and is not interested in going because he prefers to travel on his own.
About the Contributor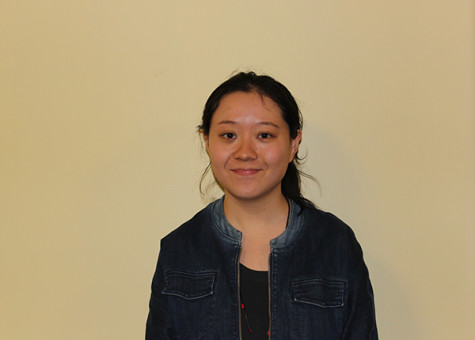 Peijia Zhang, Editor-in-Chief

Graduated High School: 2012 Southwest Weiyu Middle School (Shanghai, China)
Year and anticipated graduation date: Senior, Spring 2017
Major/Minor:...