Food service manager implements new hours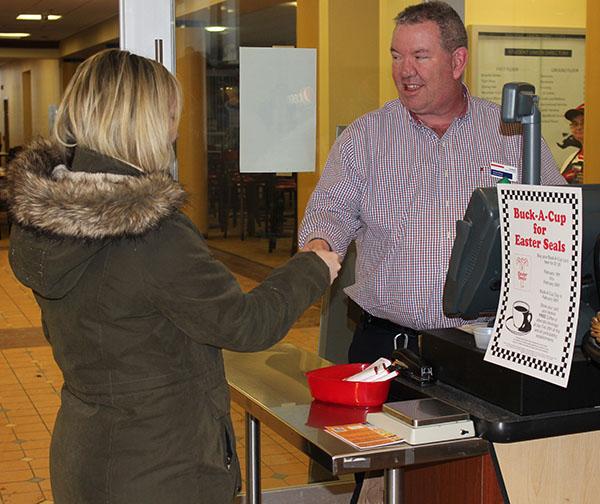 The Mt. Cat Club was closed Feb. 9 and Feb. 10, according to a notice placed on the club's door.
According to the notice, the club's current operation hours are 7 p.m. to 12 a.m. on Sundays, Mondays and Thursdays and 7 p.m. to 2 a.m. on Fridays and Saturdays.
The club's door closes at 1:30 a.m. on Fridays and Saturdays, according to the notice.
Sodexo General Manager Kevin Dicey confirmed that the club is to be closed on Tuesdays and Wednesdays for at least a few weeks due to  a staff shortage.
Dicey said, however, it is only a temporary change that is to be made up by a longer operation time of the Tuck Shop.
The grill, along with other shops in the Tuck Shop, are to be closed at 10:30 p.m. starting this week, which is one hour later than their previous closing time, Dicey said.
"Mt. Cat (Club) ain't going anywhere," Dicey said.
There are two main reasons attributed to the closing of the restaurant-style club on Tuesdays and Wednesdays, Dicey said.
First, customer numbers are too low on these days, he said.
Dicey said, on average, only 15 people buy food from the club on these two days in a week, which is very few compared with more than 100 people from Thursdays to Sundays.
Another reason is that Tuesdays and Wednesdays are the least popular work shifts among Sodexo student employees because teachers assign papers due on Thursdays and Fridays, Dicey said.
"I get it, Dicey said.
"You (student employees) get to go to school first."
He said three student employees are needed for the club's operation.
Dicey said he could add anything that students want from the club to the grill at the Tuck Shop on Tuesdays and Wednesdays, and is willing to do what students want by popular demand.
"Bottom line is that I'm here to serve the students and make business decisions (accordingly)," he said.
Dicey said he consults the Student Government Association's food committee before making permanent decisions on dining services, but not for temporary decisions.
Senior Michael Rohall said he does not eat often on campus because he is a commuter.
Thus, it does not make much of a difference what the Mt. Cats Club's hours are, he said.
Senior Elijah Lawrence said he does not go to the club often either.
Lawrence, however,  said it is nice to have a longer operation hours of the Tuck Shop.