Fee increase is necessary, senators say
Pitt-Johnstown student government Sen. Samuel Miller and Allocations Chairpwoman Madison Nick are working on a petition and a proposal to increase the current student activity fee.
Nick said they had not decided how the petition and proposal is to be.
"The reason I believe that this is a necessary increase is because it will provide organizations on campus with more financial stability to participate in events and to provide other resources for clubs."
Pitt-Johnstown has more than 90 clubs that are eligible to budget every academic year, according to Nick.
"The current fee of $83 has not been changed in eight years," Sen. Wyatt Deutsch said, who is helping Miller and Nick with the proposal.
Sophomore Chelsea Vojtash said her original understanding was that the fee would be raised to $90.
"It would be fine if it were $10 more," she said.
Miller said that Pitt-Johnstown's current activity fee is one of the lowest of all the Pitt branch campuses.
"We were going to raise to $100, I do believe we're changing it to $90," he said,
"It hasn't been finalized yet, but because raising it too much may prevent it from passing."
Miller also said members want to raise student activity fees so they can provide more money to clubs and help the student body as a whole.
Deutsch said raising the fee will allow for more money to be distributed to the clubs. Distribution of the money balances out between a particular club's need for money and the club's volunteer work.
"At the end of each year, each club has a budget for the next year. What you budget you basically get money for," he said,
" If that doesn't necessarily happen, you can emergency allocate for or make a budget mod (modification)."
Last year's proposal failure for an increase was because of a lack of student signatures on the petitions sent to Pitt-Oakland, or a lack of involvement from student government members, Deutsch said.
A note on Pitt-Johnstown's website reads that all fees are subject to change without notice.
Student Affairs Vice President Shawn Brooks said he expects the student programming board to have smaller programs appealing to a wider audience group this semester.
These programs include free bus rides to university club hocky home games and ski trips to Seven Springs,
Hidden Valley and Blue Knob resorts.
Brooks said there is room for improvement.
"This is not a critique to the programming board, and I think the programming board has done well," he said.
He said the spring concert that is held each year, for example, attracts too narrow a student group — 400 to 500 students.
"And it costs too much money."
" I'd rather spend that amount of money on something that at least 800 to 900 students can participate in."
Brooks said he wants to replace the spring concert with more popular and less pricy choices — buying big-name concert tickets in bulk and reselling them to students at reduced rates, for example.
One of these concerts could be a Brit Floyd show, he said.
Brit Floyd is a Pink Floyd tribute band.
Buses to these concerts may also be provided, and, even so, it would be a fraction of the spring concert's cost, Brooks said.
Another costly yet small-scale program continued from last semester was Saturday nights' karaoke, held by the Chinese Students and Scholars Association, he said.
Brooks said he can have more direct control on these programs now, as they would be funded through him.
Another program that is to be held by Ski Club this semester is a rail jam that is to be from Friday through Sunday from 5 to 7 p.m., according to Brooks.
Brooks said a rail would be constructed on the slope in front of the library for this event.
About the Contributor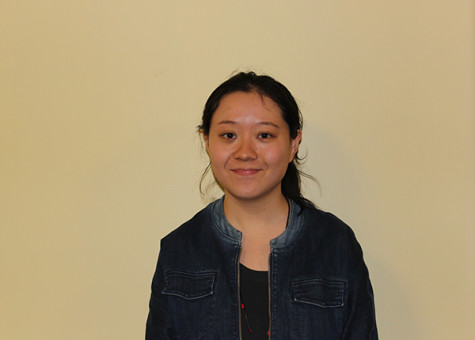 Peijia Zhang, Editor-in-Chief

Graduated High School: 2012 Southwest Weiyu Middle School (Shanghai, China)
Year and anticipated graduation date: Senior, Spring 2017
Major/Minor:...