Bookstore fails to meet expectations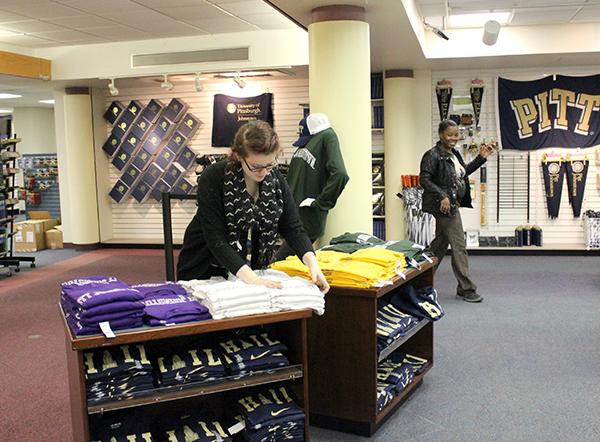 Some professors and students have complained about several problems they had encountered with the campus bookstore since the semester began.
Some books are legally available online for Professor Martin Rice's class, Concepts of Human Nature.   
Because of this, Rice suggested students download a PDF file of the books online to circumnavigate any lack of textbook availability.
For his Symbolic Logic class, Rice said that at the start of this semester, only one out of two textbooks had been ordered by the bookstore, despite the fact that Rice had placed the book request last semester.
Only five copies had been ordered by bookstore staff members after Rice had confirmed with them that there were no copies in the store.
Professor Christopher Cook said he had requested two books for his Comparative Politics class but, found out later that none had been ordered by the bookstore.
Failure to order textbooks was not the sole problem.
Cook, who teaches two sections of American Political Process, said that the book for one section had been ordered correctly but was not stocked at the beginning of the semester. For the other section, the incorrect book was ordered, Cook said.
"At the bookstore, all sections of American Political Process were given the same book, even though there are three professors with three different books," Cook said.
For another class called International Organization, Cook had requested two textbooks, but only one book arrived, listed as two separate books, he said.
Cook said he received a form to fill out textbook information in October to be given to a division secretary.
Taylor Somerville, a student in Cook's American Political Process class, said that at the end of last semester, she went on the bookstore's website and looked up the books that she needed for the class.
One book, titled "America's Three Regimes," had been listed on the website as one that she needed to purchased for the American Political Process class.
Somerville said she purchased the book, but upon receiving the class syllabus, she realized that "America's Three Regimes" was not among the list of required texts.
Somerville contacted the manager, who said that he would have the book shipped the next morning. She was not able to return the book, although she received a gift card to the bookstore, Somerville said.
Humanities division chairman Michael Stoneham said that about half of the textbooks needed to be ordered or reordered on the Friday of the first week of classes.
Bookstore staff members had agreed to place new orders, and they had worked during the semester's first weekend to correct previous errors, Stoneham said.
Stoneham said that professors in the humanities division had given textbook information to administrative assistant Natalie Casti, who then translated these into book orders and submitted them to the bookstore.
According to Stoneham, it is the bookstore staff members' responsibility to place these orders and to estimate how many books to order by looking at previous years' data.
Student Government Association Sen. Qaseem Chaudhry said the association should work on fixing these existing problems as soon as possible.
He mentioned that the bookstore did not have the ISBN numbers printed out in store so that he had to visit the bookstore's website and get the numbers.
"It is just an extra added step (in getting textbooks)," Chaudhry said.
He said association members had agreed on proposing a constitutional change to have a committee dedicated to working with the bookstore.
Chaudhry said he could not imagine underclassmen experiencing these problems, as it had been a hassle for him as a senior.
"And I personally think that (not being able to get textbooks in the bookstore) should have never happened," Chaudhry said.
Bookstore manager James Thomas said he and his staff have identified problem areas and have kept professors up to date with stocking books.
Thomas said he is working with university personnel to prevent similar problems from happening again.
Two problems were already identified, Thomas said.
One came from a miscommunication between bookstore staff and Registrar staff over enrollment numbers.
Another problem came from professors requesting older books, which are harder to obtain.
Typically, Thomas said, publisher representatives are supposed to keep professors up to date with newest editions and desk copies, which was not done.
Thomas said he will aim to increase communication about the bookstore's new services and connect publisher representatives with professors.
Thomas said 97 percent of classes had their books stocked within the first week.
"I don't believe any of this, moving forward, will be a big obstacle," he said.
About the Contributors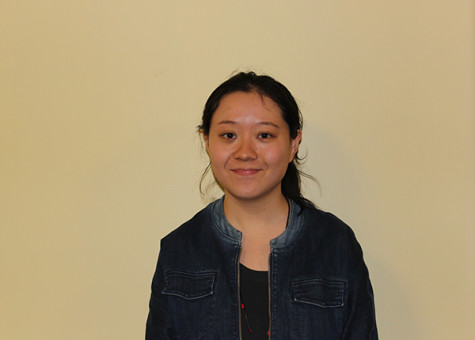 Peijia Zhang, Editor-in-Chief

Graduated High School: 2012 Southwest Weiyu Middle School (Shanghai, China)
Year and anticipated graduation date: Senior, Spring 2017
Major/Minor:...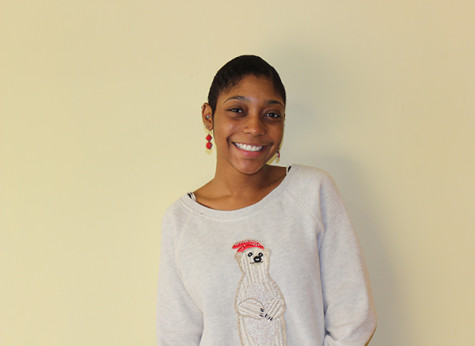 Temperance Moore, Photography Editor
Progression: Staff Writer, Photography Editor