Senate approves hours
Pitt-Johnstown student government members revisited the idea of office hours at their Dec. 8 meeting.
Vice President Nick DiGiorgio reproposed the idea, and it passed by a 20-8 vote.
Student government President Kyle Maguire said he thought it was a wake up call for student government members.
The association reorganized as a result of the impending graduation of Shelby Smith. Vice President Maguire was named president, and Digiorgio was voted as vice president.
"Although the argument is there that many people do not enter the office, we can advertise and hopefully be there for students now," Maguire said.
Ten student government members abstained from voting.
Maguire said he felt there were a lot of abstentions because there was a lack of information discussed about office hours during the debate.
"There was no schedule or time frame for when we should be in the office or when each senator had to be there," Maguire said.
He said he felt the abstentions were offered by senators who are willing to offer their time once it is all set in stone.
"The intention of re-proposing office hours was to make senators more accessible to students," DiGiorgio said.
He said the exact hours and schedule are yet to be determined, and he was happy the vote passed with a good number of votes.
"I am eager to get students involved on all fronts of student government," DiGiorgio said.
He said, as a government body, they strive to provide solutions to issues their peers bring forward.
Student government President Pro Tempore Madison Nick voted yes to pass office hours both times it was proposed.
"I am very pleased that it finally passed. I think that having office hours is an extremely beneficial thing for not only student government senators, but also for Pitt-Johnstown students," Nick said.
She said she thinks office hours will help close the disconnect between students and senators, and help student government productivity.
"I feel it is our duty as senators to be accessible to students if they have questions or concerns," Nick said.
Students can go into the office during office hours and know that their questions are to be answered, according to Nick.
She said there has been times where she was in the office and students have come in with needs.
Nick said Senator Matthew Christina brought up at the Dec. 8 meeting that the hours need to be advertised, and she said she agrees.
In regard to the 10 abstentions, Nick said she thinks that being a senator is a privilege, duty and that abstentions should be used sparingly.
"I strongly believe that if one is abstaining because they don't have an opinion, then there needs to be more debate and there needs to be more clarification because something is not being understood," Nick said.
She said every senator's vote is important and valuable and should not be wasted.
About the Writer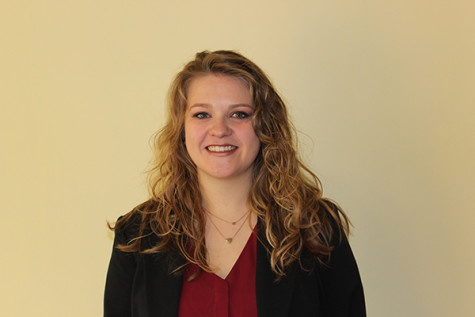 Kaitlin R. Greenockle, Editor-In-Chief

Graduated High School: 2011 Council Rock High School North (Newtown, Pa.)
Year and anticipated graduation date: Senior,  Spring 2016
Major/Minor:...