New major gets approval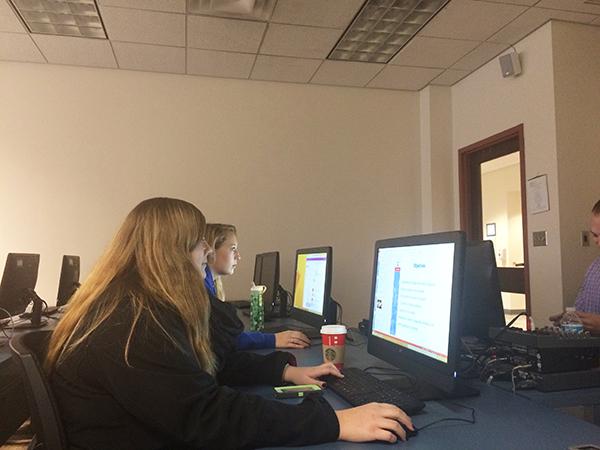 A new major is to be available next month for students who are interested in humanities and technology. The Multimedia and Digital Culture major is to combine disciplines such as computer sciences, writing and communication.
English Literature professor Jeremy Justus helped create the major and teaches a major requirement: Introduction to Digital Humanities.
Justus said the major comes from technical field executives' realization that good writers, designers and communicators are essential but limited without technical knowledge. The reverse is true as well, he said; those trained in technology are limited without writing and communication.
Humanities Division Chair Michael Stoneham said students are to learn how technology can aid and facilitate ideas' presentation. Students pursuing this degree are to have an interdisciplinary breadth that is often missing in other degrees, he said.
The major has 19 required credits considered introductory, but, then, students may choose a specialization area.
The specialization areas are called Digital Authorship, Digital Culture and Philosophy and Advanced Visual Design and Coding. These areas focus respectively on cultivating writing skills, theoretical bases or computer skills and design.
Electives are from several disciplines, such as computer science, English literature and business. Courses are also from philosophy, journalism and English writing.
There are several digital courses being offered as well, such as Digital Poetry, Digital Storytelling and Digital Spanish.
One required course, Digital Tools and Technology, requires a newly hired faculty member. The search has begun, Stoneham said, and is to be completed by next year.
The new professor also is to teach the senior capstone, which Justus said is to be small groups working with local organizations.
Justus said the major has received generous financial support. He and professor Marissa Landrigan—one of the major's other developers—attended a summer institute on the subject, Justus said. Their attendance was funded by a $15,000 Pitt-Oakland grant, he said.
Administrators may be so supportive because they requested the major. Years ago, students who took a survey showed significant interest in digital media, Justus said.
The first two times Justus taught Introduction to Digital Humanities, students filled the class and a wait list was extensive. After the survey and class' success, administrators asked for a major, Justus said.
Student Jacey Hunter said she took Justus' introduction course, and it sparked her interest in the field.
"With the world quickly becoming more and more dependent on technology, I feel that this major will be very useful to the humanities," she said. "I believe that this major will be very marketable to employers who have an interest in digital components."