Mice avoid chill among students
Housing Director Mark Dougherty said as the weather becomes colder, it is more common for mice to seek shelter indoors.
Freshman Savanah Nodd said that Oct. 27 she was sitting at her Maple Hall dorm room desk that faces a window when she saw a mouse move behind a fan.
"I thought it was nothing at first, but then, a few moments later, I see this little mouse at the end of the window sill."
Nodd said she had had pet mice before, so she was just going to grab it, but she didn't in case it was diseased.
Instead, Nodd said she went to get an empty box to catch the mouse, but, when she returned, it was gone.
Nodd said she waited for the mouse to return.
"I sat for about an hour after trying to listen for things to make little movements to catch it, but nothing ever happened."
Nodd said she hasn't seen the mouse since.
Junior Heather Moon said she heard scratching and scurrying coming from inside her ceiling and inside the wall beside her bed in her Woodland townhouse residence.
She said she first started hearing the sound before Thanksgiving Break and that she concluded it was an animal there after the noise continued days later.
Moon said the noise freaked her out at first.
"Sometimes I wouldn't be able to fall asleep because it would be pretty loud."
According to Moon, she hasn't reported the noise to maintenance workers yet because she hasn't heard it much since break.
She said if she hears it now, it doesn't bother her, especially with it just being in the ceiling and wall.
Physical Plant Coordinator Jacqueline Ivock said Physical Plant members will immediately respond, usually within two hours, to students who report mouse sightings.
Ivock said members set a traditional spring-loaded trap to catch the mouse.
To avoid mice gaining entrance into facilities, said Ivock, students should be careful to not leave doors propped open.
"Mice need nothing more than a quarter inch opening absolutely anywhere to gain access to a building or home."
If students spot a rodent in any housing, Dougherty said they should report where they saw the rodent to Physical Plant workers or to their Resident Assistant or Resident Director as soon as possible.
Dougherty said students also have an option to submit reports on the Campus Services website.
About the Writer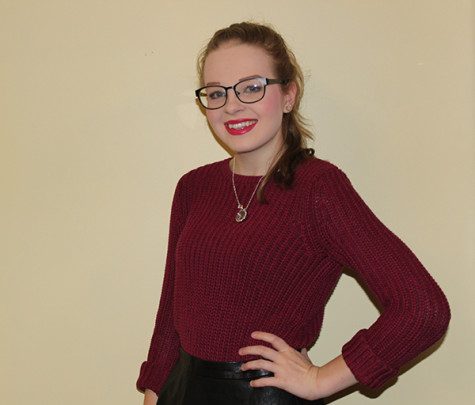 Bre Berkebile, Staff Writer

Graduated High School: 2014 Cambria County Christian School (St. Michael, Pa.)
Year and anticipated graduation date: Junior, Fall 2018
Major/Minor:...