Two projects are on hold; one is dead, senators say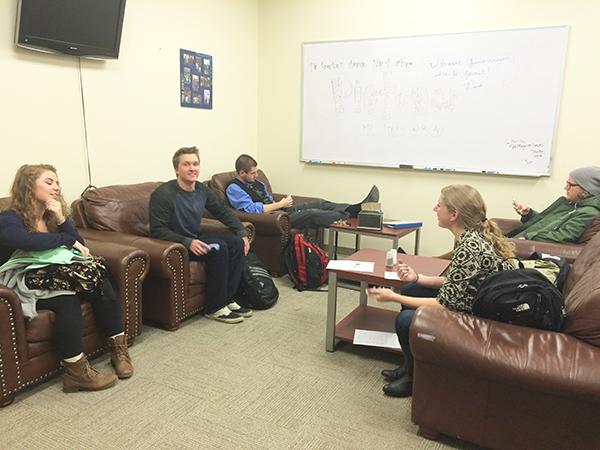 Last year, Student Government members had proposed changes they wanted to see at Pitt-Johnstown, but some of these proposals were never mentioned again after they first were brought up.
Last fall, physical-education and lab credits were proposed to be increased. Then, last spring, a proposals for a RedBox kiosk and a leadership scholarship were brought before Student Government members.
Student Policies Committee Chair Arielle Sloss said the physical-education and lab credit increase is on the committee's agenda.   
"Student Policy (members) started off this year with having to revise the Student Government Association's constitution," Sloss said in explanation to why this proposal has not been moved forward.
Sloss said they have to finish the constitution-revision process before they can move on to other issues.
Sloss has a list of issues she would like to discuss, as do Student Government President Shleby Smith and Vice President Kyle Maguire, according to Sloss.
"It (physical education and lab credit increase) is still being thought about," Sloss said.    
Academic Affairs Vice President Janet Grady said Student Government members have not yet sent a motion to increase these physical-education and lab credits.
"Changing credit requirements is a serious academic matter … There is a process that faculty follow when initiating new courses or when changing aspects of existing courses," Grady said.
In most cases, a proposal needs to be submitted to the appropriate curriculum committee and then to the division chair. Sometimes review are needed from other division faculty members or to the General Education Committee or Faculty Senate's Educational Polices Committee members, according to Grady.
After that process, approval is often needed by the Academic Affairs staff, and sometimes, more approval has to be sought, according to Grady.
Last spring, Student Government Association's Campus Development Committee members pursued getting a RedBox kiosk in the Student Union Lobby, according to Student Government Parliamentarian Nick DiGiorgio.
At the time, Senator Nick Fedusa had filled out a RedBox application for the desired location and followed up with a RedBox manager, according to DiGiorgio.
"The representative for RedBox stated that they are no longer seeking to install new kiosks.
"It was made clear that the ability to get one for campus would not be possible," DiGiorgio said.
"We decided the best option for students as of now is Netflix or the movie theater down the road."
Last spring, the Leadership Scholarship Award, created by Campus Development Committee members, was proposed to Student Government members and was passed, according to DiGiorgio.
DiGiorgio said the award was designed to create scholarships from an endowment fund. Their goal is to fundraise $50,000 to place into that endowment. With a 5 percent interest rate, that is to give them $2,500 every spring semester to give to student leaders.
To qualify for the award one must be an active campus club member, hold an officer position and a specific GPA. Also, a letter is to be written to association members explaining proposed betterment to Pitt-Johnstown, according to DiGiorgio.
Association members are to then pick five winners, who are to receive $500 each, DiGiorgio said.
"I worked closely with Jesse Pisors from Institutional Advancement on the project last year; however, he left this summer," DiGiorgio said.
DiGiorgio said he has been trying to pick up where they left off last year with Institutional Advancement staff.
"We hope to begin fundraising in the near future," DiGiorgio said.
About the Contributor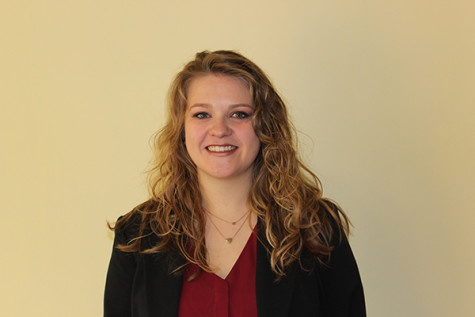 Kaitlin R. Greenockle, Editor-In-Chief

Graduated High School: 2011 Council Rock High School North (Newtown, Pa.)
Year and anticipated graduation date: Senior,  Spring 2016
Major/Minor:...