Some students need scheduling advice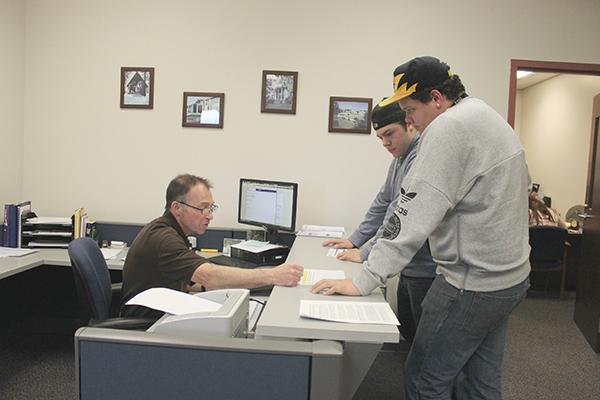 More freshmen seem to have been seeking Registrar staff's advice with scheduling than in past years, perhaps because of a changed training process.
Registrar's Office employee George Hancock said he has noticed more freshmen arriving at the office with questions. He said he does not know how many more for sure, but that there are more than last year.
"They've never even heard of the Student Center," Hancock said, referring to an online PeopleSoft feature displaying students' enrollment details.
One possible explanation, Hancock said, is that students are no longer taught how to schedule in their University Scholarship classes. The course was not offered this year.
Previously, first-semester students were required to take a one-credit freshman seminar class designed to cover the basics of university life, such as finding scholarly sources, studying and scheduling.
This year, admitted students attended a workshop on scheduling classes before school began, Registrar Chris Stumpf said.
Freshman Elizabeth Reams said she found the workshop helpful for navigating PeopleSoft, the university's online system.
Her advising meeting with psychology professor Alan Teich made choosing classes easy, Reams said.
Freshman Desareta Resuli found her meetings less fruitful; mathematics professor Joseph Wilson provided resources and recommended classes, but she is still indecisive, she said.
"I am still figuring out what time I want to take (my classes) and specifically what classes I would enjoy taking," she said.
Advisers and division chairs should be students' primary resource, Hancock said. Nursing and engineering students, for example, tend to have few questions because their programs are so structured.
"Those people are really good," Hancock said about the engineering and nursing faculty and staff.
Neither Resuli nor Reams said they asked Registrar staff for help, nor had they heard other freshmen saying they needed help.
Stumpf said he does not plan to change his approach to scheduling training until after freshmen schedule in about two weeks. In the meantime, he said he doesn't anticipate problems.
"They're (freshmen are) savvy enough to work out computer issues," he said.
Reams said she could use some more computer help; she would have liked instruction on how to use My Pitt, the university's student portal, and online scholarly journal databases. She suggested an optional online feature to help students.
In the meantime, Hancock said, students can consult the Registar's website under Important Links for a tutorial on how to use PeopleSoft.