Super Smash Bros., game over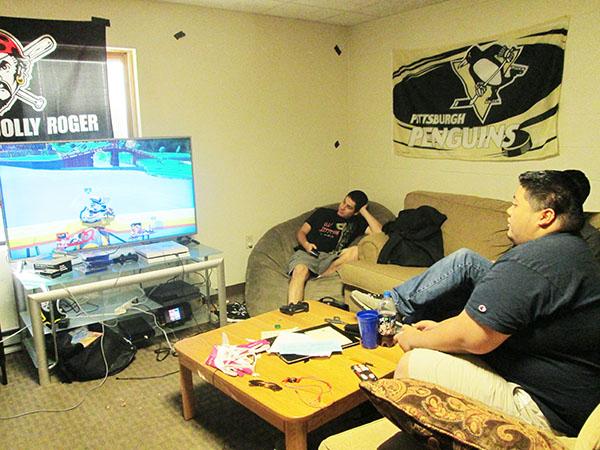 Students interested in starting a club based on the Nintendo video game series "Super Smash Bros." did not have even a chance to present an argument before Pitt-Johnstown's Student Government Association didn't even debate their submitted charter two weeks ago.
"It should be a club," student senator Wyatt Deutsch said. "We already have a video game club on campus, but Super Smash Bros. is completely different."
Deutsch said the club would serve as a way for students to express themselves competitively or for amusement.
Super Smash Bros. is a series of melee fighting games that features several of Nintendo's most popular video game characters into one format.
Characters from "Super Mario Brothers," "Donkey Kong" and "Pokémon" are included among several others.
The proposed club's president, Ben Moran, and vice president, Andrew Rita, said the club's inception comes from how much time the two have spent playing the game over the years.
"(Rita and I) play the game a lot, but it gets boring playing with the same people all of the time," Moran said.
"We knew that there were a lot of people on campus who play too."
Rita, who is from the Philadelphia area, has competed in multiple Super Smash tournaments around his hometown.
"I started going to tournaments over the summer even though I have played this game for years now," Rita said.
"I would get my butt kicked at the tournaments all the time, but the best part was spending hours afterward, hanging out with your friends."
"There is a bi-weekly tournament on the main campus, but they are just kind of everywhere," he said.
"Normally you hear about it through friends on Facebook."
Rita said they wanted to start the club so they can meet people who are interested in joining and to hold a tournament or two, at least, before the end of the semester.
Moran said they would also like to recruit a team to play at Fight Pitt, an annual Super Smash Bros. regional tournament held in Pittsburgh later in the semester.
Student Government's Campus Relations Chairperson, senior Qaseem Chaudhry, said association members struck, or denied, the proposed charter because of how ambiguous the club's premise is.
"Since there is already an E-Sports club on campus, student government officials suggested to students interested in Super Smash Bros. to join that club," he said.
"(The feeling of some student government officials) is that if a club is started for one particular video game then it opens the door for every other video game having a club," he said.
Assistant English literature professor Jeremy Justus said that Moran and Rita approached him to be the club's adviser, to which he agreed.
Justus is the adviser for the E-Sports club as well, but said, since club members have been graduated, there is a lack of members.
Moran and Rita said they do not see the logic in rejecting their charter.
"We don't need any sort of budget from the Student Government; we are completely self-sufficient for the most part," Moran said.
"If there is sufficient student interest for any club, then students should be allowed to start one."
Moran said they have 25 people on their sign-up sheet for the club with minimal advertising.
They both said they plan to present a better case to Student Government President Shelby Smith in the near future.
About the Contributors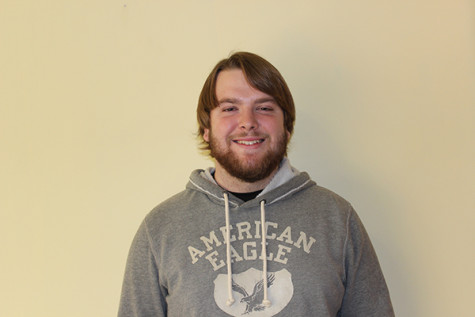 Bobby Scott, Copy Editor

Graduated High School:  2012 Riverview Jr/Sr High School (Oakmont, Pa.)
Year and anticipated graduation date: Senior, Spring 2016
Major/Minor:...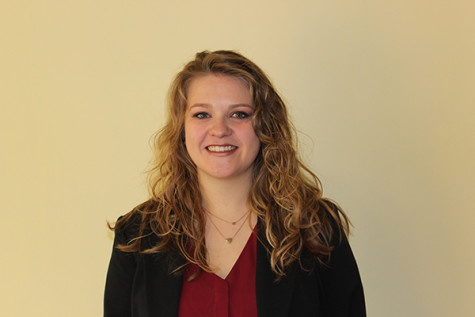 Kaitlin R. Greenockle, Editor-In-Chief

Graduated High School: 2011 Council Rock High School North (Newtown, Pa.)
Year and anticipated graduation date: Senior,  Spring 2016
Major/Minor:...