Forest's hazards increase
Finance and Administration Vice President Amy Buxbaum sent an email was sent to the Pitt-Johnstown community warning students, faculty and staff that bow-hunting was to begin Oct. 5.
In her email, she said even though no hunting is permitted on campus property, areas nearby allow it.
"Our areas are marked with no-hunting signs," said Buxbaum.
She said to be especially careful near state Route 160 and Berwick Road. Also, she encouraged people to wear orange if entering wooded areas.
"Wear bright orange […] even if the area is posted with no-hunting signs. The safety and well-being of our campus community are top priorities," said Buxbaum.
Student Affairs Vice President Shawn Brooks and Police Chief Eric Zangaglia assisted her with the email, Buxbaum said.
"Our primary goal is to keep our students safe," Brooks said.
Brooks said he had a briefing with Zangaglia where it was brought to his attention that bow season was starting and that students should be informed.
Zangaglia said he wanted to be proactive, so students are aware and can stay safe.
Zangaglia said he has been told that Wilmore Coal Co., which owns land bordering Pitt-Johnstown property, has an agreement with the State Game Commission officials through which people can hunt on coal company property.
"We haven't found hunters in the past, but we have found evidence of them being here (campus property), such as tree stands," Zangaglia said.
Zangaglia also said that the border between the coal company and campus property is not very clear, so the chances a hunter might not realize they are on campus property could happen.
Student Conduct Director Todd Shaffer, the Outdoors Club adviser, said in the past, club members wore orange if they go on trails.
Shaffer also said he noticed most students will go on hikes and be in the woods more so Sundays, because there is no hunting on Sundays.
About the Writer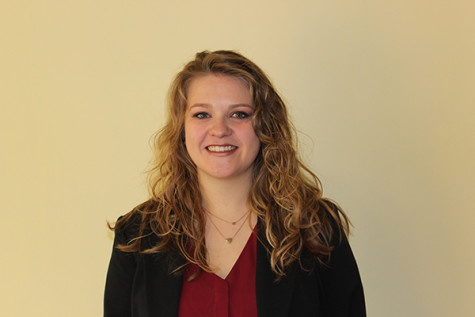 Kaitlin R. Greenockle, Editor-In-Chief

Graduated High School: 2011 Council Rock High School North (Newtown, Pa.)
Year and anticipated graduation date: Senior,  Spring 2016
Major/Minor:...