Cleansing, setup time is the goal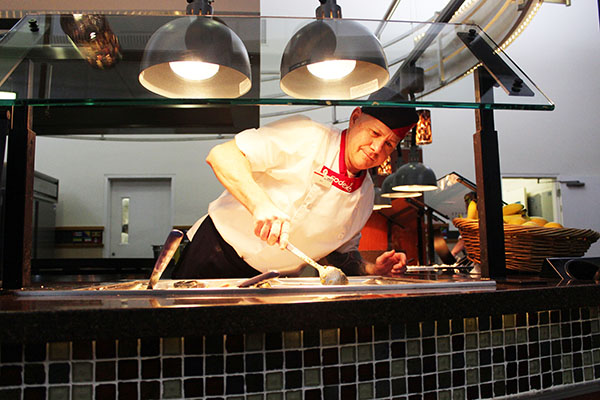 Starting Oct 20, the in the Student Union cafeteria is to be closed from 2-4 p.m. daily. No other times will change.
Students are to receive emails about any updates reguarding the change.
Student Government Foods committee Chair Shane McGuire said Sodexo Manager Kevin Dicey has been monitoring how many students go to the cafeteria between lunch and dinner and that no more than 20 ever arrived.
"It generally wasn't the same people so it wasn't a routine," McGuire said of patrons between meals.
Freshman Leanne Fleck said she sometimes eats in the cafeteria between 2 and 4. "I'd probably just go to the Tuck," she said.
Sophomore Beth Boggs has class on some days during lunch hours. "I'd just eat in my room if I can't eat at the cafe."
Sodexo representatives said closing for two hours is to assure cleaning and reset of food offering.
Also, McGuire said the closing is to allow Sodexo workers to prepare dinner specials.
Sodexo representatives also said the change will free up time for staff training and development.