For some the trees have watching eyes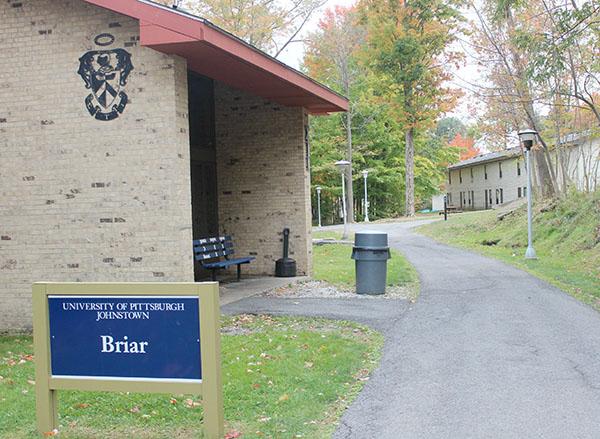 Security cameras have been installed on campus.
Student Affairs Vice President Shawn Brooks said a total of four cameras have been acquired.
Of the four, three cameras have been mounted, but none of them are currently operational, according to Brooks.
Two cameras were placed in the North Lodges area and one behind the Engineering and Science building, he said.
"Upon learning about the camera installation, President Spectar made it very clear that this kind of issue needs to involve extensive student input," Brooks said.
Brooks is in the process of meeting with Student Government members to get their input and feedback about the security cameras.
Under whose authority the cameras were placed is unclear.
President Jem Spectar said he will order that the camera operation cease until there is an opportunity for students to provide input.
One of the reasons for installing the security cameras is to have the capability of video review if an incident were to occur, according to Brooks.
Student Government Campus Development Chair Matt Christina said Brooks had told him about the cameras, and they are working on a decision that will benefit all students.
"As of right now, there is no formal decision on the cameras or how they will be used, if at all," said Christina.
Sigma Tau Gamma brother Gary Swope said he was not informed by university officials about security cameras facing the fraternity's home.
Swope said he is indifferent about the security cameras.
"I'm not used to it being there, so I forget about it. But, when I remember it's there, I feel like I'm being watched by a prison warden," said Swope.
He said he feels like he has to watch his every move now that the camera is there.
Since Swope was not informed about the cameras, he said it concerns him where else they might be.
"I'm pretty sure, by law, all students must be informed of the cameras before they are installed, which I was not," Swope said.
Student Government Student Policies Committee Chair Arielle Sloss said she is upset that university officials didn't at least send out an email.
"It shows that they don't really respect the student," Sloss said.
Sloss said she doesn't mind them, and she can see how they can be helpful when it comes to issues of 'he said, she said.'
"Now they can go back to check a tape to see if someone was there or not," Sloss said.
She said, hopefully people will act better and the cameras may force students to behave when they are out.
Student Government Association Parliamentarian Nick DiGiorgio said he was not informed of the cameras being installed either, he discovered them himself.
"I do not have any negative feelings toward the new cameras. From my own observation, the cameras are placed in public places," said DiGiorgio.
He said he believes people should act in an appropriate way in public spaces and the cameras shouldn't be added anxiety to anyone.
DiGiorgio is curious as to how expensive the cameras were and whether that expense will influence tuition changes, said DiGorgio.
"I think the cameras are a technological step toward a safer campus … If you aren't doing anything wrong, why should you be concerned if someone is watching?" said DiGorgio.