Foreign student numbers decline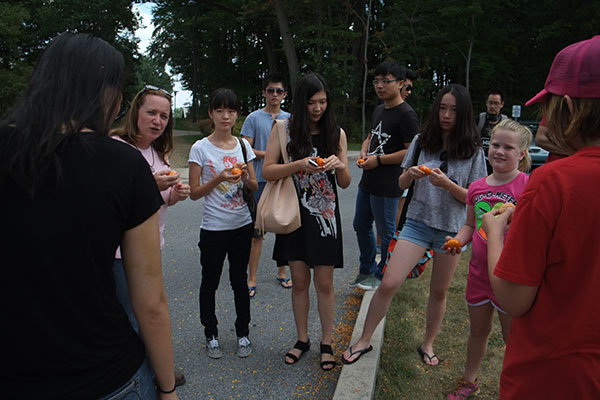 New international-student numbers have been declining at Pitt-Johnstown, according to Chen Sui, International Recruitment Director.
"There were about three dozen (freshmen) Chinese students in the year before last year; there were about two dozen last year; there are only about a dozen this year."
"There are twenty-one incoming international students this year," said Chen.
Among them, 14 are from China, said Chen, who is also from China.
Former International Services Director Jennifer Kist said the Office of International Services at Pitt-Johnstown was set up in July, 2008.
"Pitt-Johnstown typically welcomes approximately 25-30 new international students per year. The largest population represented is from China," she said.
According to Kist, Pitt-Johnstown did not have any Chinese students until 2009.
Chen said most international students applied to Pitt-Oakland, and he wanted to increase international enrollment by having more students apply specifically to Pitt-Johnstown.
To increase the number and diversity of international students, Chen said he was going on a business trip to China.
He said he would make speeches to high school students in nine or more Chinese cities.
According to Chen, the 42-day business trip costs include hotel fees ranging from $150 to $260 per night, the two-way plane tickets between China and the U.S., which is $1,200 in total, and other expenses.
He said he would also do speeches in community colleges in Mercersburg, Pa., and Chicago, Ill., to attract their international students to apply to Pitt-Johnstown.
Chen is a graduate of Southern Illinois University-Edwardsville with a master's degree in business administration. Chen said he arrived at his job at Pitt-Johnstown May 14.
He said one of his long-term goals is to increase the retention rate of international students.
Accommodations for international students include a host family program offered faculty members and staff, and a peer mentor program in which American students can receive one academic credit by spending time with these students.
International students with high math and reading scores in the SATs qualify for scholarships from $1,000 to $1,500 per year, Chen said.
International students also can choose to stay on campus during winter recess, according to Chen.
Many international students still plan to transfer to Pitt-Oakland or other universities.
Freshman Wang Jun-bo said he plans to transfer to Pitt-Oakland in one year.
Freshman Emma Zheng Jiang-nan said she wants to transfer to Pitt-Oakland as well.
Wang said his classes at Pitt-Johnstown are boring.
"The courses are way too easy for me; plus, this place is in the woods, and there's nothing more boring than that."
Chen said the Office of International Services might need more staff to accommodate international students' needs, especially since Kist had left the office.
He said he had re-designed the Pitt-Johnstown International Admissions website page.
English literature assistant professor Tuangtip Klinbubpa-Neff said she is the host family of two Chinese students this year.
She said she would take them to see an opera in October at the John F. Kennedy Center for the Performing Arts in Washington, D.C., to introduce American racial problems to them.
She said she might also take them to a Thai restaurant in Indiana Pa., even though she had only met them once.
"He (one of the two students) probably doesn't need a host family because he's really Americanized."