Class to be suspended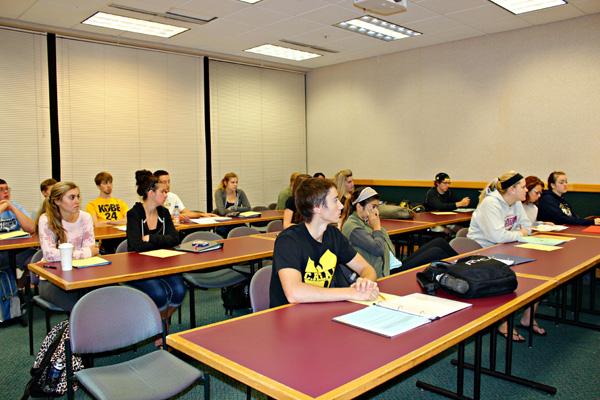 After much deliberation over the University Scholarship course that is required for freshmen students, it has been decided that the course is to be suspended for the upcoming Fall semester.
University President Jem Spectar made the decision, and a memo was sent to those on the faculty task force who have been assigned to review the course's effectiveness.
All university scholarship courses have been taken off of the fall 2015 course schedule, according to the Pitt-Johnstown registrar's webpage.
Academic Success Center director Kate Kinsinger said that she did not personally receive the official memo about the course being suspended but was told by Academic Affairs Vice President Janet Grady via email.
"I am concerned about the incoming class of freshmen and the way information will be conveyed to them," she said.
"There are flaws in presenting important information during orientation rather than doing it throughout a semester in a course."
With the course being suspended, it gives freshmen students a choice instead of an obligation to learn and understand knowledge like registering for classes or knowing what services different university offices can provide for students.
Kinsinger said that suspending the course will affect freshmen who are undecided about their majors.
The class gave Academic Success Center staff members direct access to freshmen, so they could assist those who had not chosen a major.
She also said that it affects staff members who advise and schedule students as many of the staff-student relationships have grown from University Scholarship classes.