Intrusive information desk replaced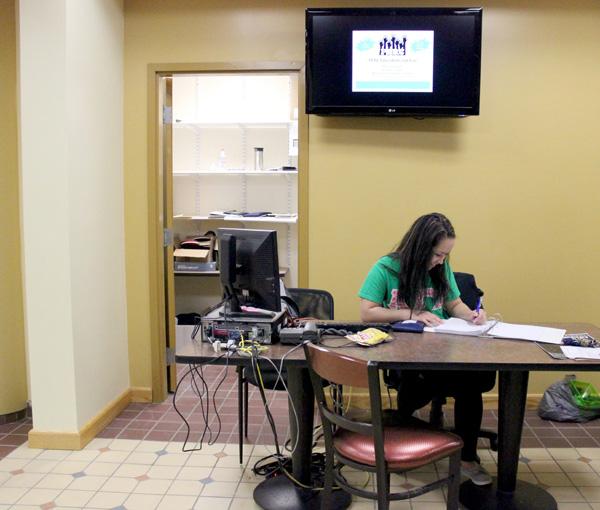 It wasn't too long ago that Pitt-Johnstown maintenance workers installed an information desk in the Student Union. On the Tuesday of spring break week, the same desk was removed.
Academic Affairs Vice President Shawn Brooks said that, due to the desk's size and location, it was difficult for people to pass through the hall during peak hours.
"Always with an eye toward safety, we didn't want there to be any difficulty with students being able to quickly leave the building in an emergency," Brooks said.
Brooks and other staff are looking into other designs to keep an operational information desk in the Student Union, according to Brooks.
The desk is being kept in operation by using a table. There has not seemed to be a decrease in activity since the removal, Brooks said.
"The student workers at the information desk are amazing and are doing a great job," Brooks said.
There was no cost for removing the desk since university maintenance workers deconstructed it, according to Brooks.
Information desk worker Kayla Gongloff has worked since the removal, and said she feels there is less congestion without the big, bulky desk.
But, Gongloff said, she thinks the other desk looked better and more professional.
"The only issue I am having is when I have to count the money at the end of my shift. I feel like the old desk provided more privacy," Gongloff said.
Senior Emily Michaels also works at the information desk and said she liked the old desk for its formal look.
Michaels said there is nothing to protect the computer anymore. The cords are in the open, and it seems less secure.
"It seemed to be an inconvenient time to do this with Admitted Students Day and only a few weeks left in the semester," Michaels said.