Elevators give scary journeys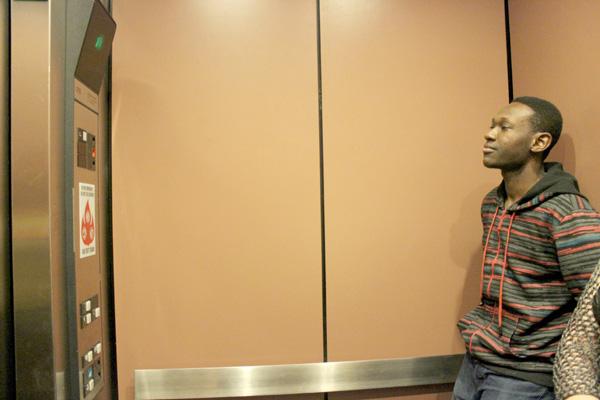 For some students, riding a campus elevator is not pleasant.
Sophomore Rebecca Smith, a resident in the Living and Learning Center, said that the elevators don't make her feel safe.
"It's almost a daily occurrence that when the elevator gets close to the bottom floor it shakes," Smith said.
She also said the doors open before the elevator has arrived to the desired floor and said she feels like they aren't up to date.
Sophomore James Bair said he started to notice issues with the elevators in September.
"I never use the one elevator anymore because, last time I used it, the button didn't work properly, it flew up to the third floor and I tripped out of it since the doors opened before being level with the floor," Bair said.
He said the current condition of the elevators doesn't seem to be bad, but as time goes on he could see them becoming a big issue.
Living and Learning Center resident Erica Enarusai said that the elevators are usually dirty when she uses them. She said she found a dead frog in one in the past.
"They are sketchy because they try to move before the doors close, that can't be safe," Enarusai said.
She takes the stairs instead to be more in shape, but also because she doesn't feel safe, Enarusai said.
Each elevator has an inspection certificate, but instead of the certificate displayed in each elevator, which is usually where inspection certificates are kept, all certificates are held in the Physical Plant office.   
When Physical Plant Assistant Director Walter Kalista was asked about this information, he was unable to respond.